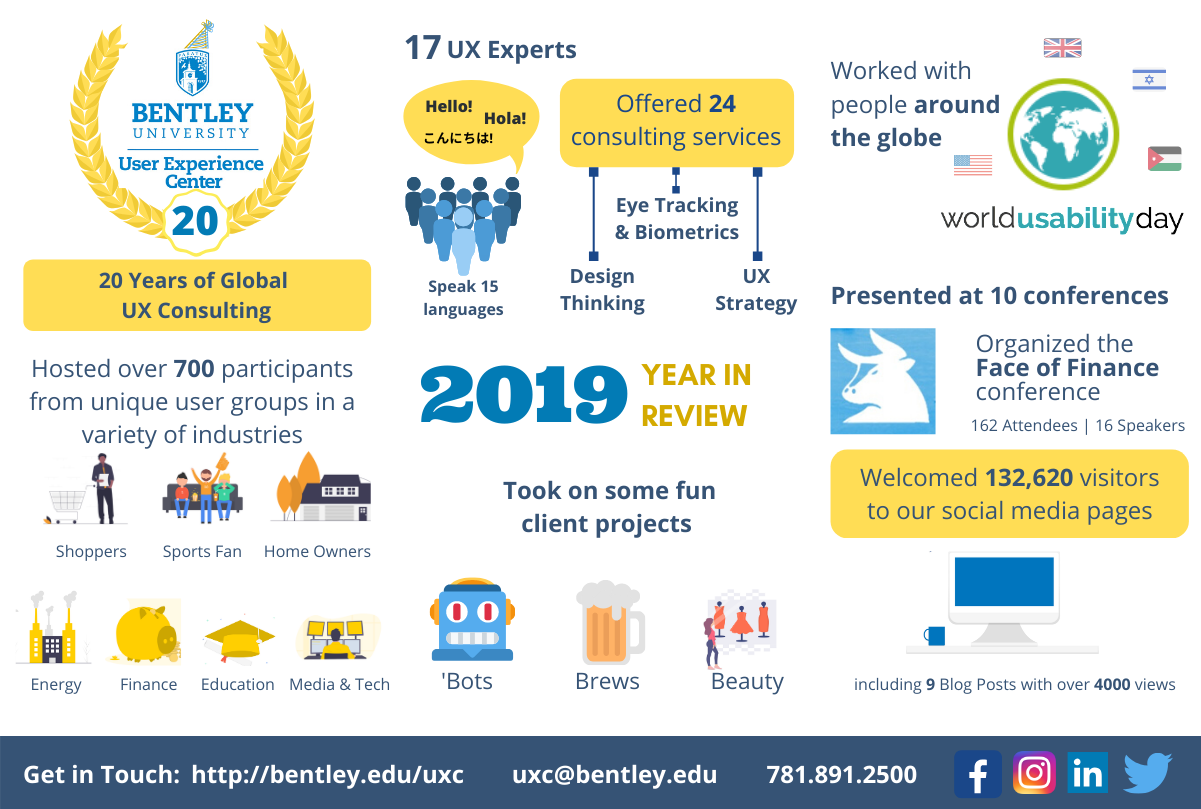 Our 2019 Year in Review!
Bentley University's User Experience Center had a wonderful 2019. We celebrated our 20th Anniversary in style - taking on 'bots, brews, and beauty with some of our favorite clients. Our 17 talented UX experts had a chance to make use of some of our 15 spoken languages with a series of usability tests moderated in Spanish.
We added the iMotions platform, a tool which integrates eye tracking, facial expression analysis, and GSR (skin conductance), to the Center's list of 24 consulting services. We utilized this new biometric tool in a study of students' behavior towards financial decisions related to college.
We traveled around the globe to speak at 10 conferences and led presentations in countries as far reaching as Israel and Jordan. We surveyed hundreds of UX practitioners on wide-ranging industry trends and connected with people around the globe for World Usability Day.
We connected with 132,000 visitors on our social media sites and had over 4,000 views of our blog posts sharing interesting stories about current UX challenges we're exploring through our work.
After 20 years, we are looking forward to new adventures in the coming year.
Connect with us on LinkedIn, Twitter @BentleyUXC, usability@bentley.edu, and 781.891.2500
Let's start a conversation
Get in touch to learn more about Bentley UX consulting services and how we can help your organization.