The Valente Center for Arts and Sciences is committed to promote racial justice, equity and inclusion on our campus and beyond. The center is involved in Bentley University's Task Force on Racial Justice. 
Library Resources on Racial Justice
Black Lives Matter
Ethnomethodological and Conversation Analytic Studies of Race and Systemic Racism in Everyday Interaction
This free book is authored by Anne Warfield Rawls and Waverly Duck. Published 2020.
Waverly Duck is an Associate Professor of Sociology at University of Pittsburgh. 

Racism in America
A Reader. Foreword by Annette Gordon-Reed
By The Harvard University Press
 Race on Campus: Debunking Myths with Data" A talk by author Julie J. Park, Associate Professor, University of Maryland, College Park
​
April 1, 2021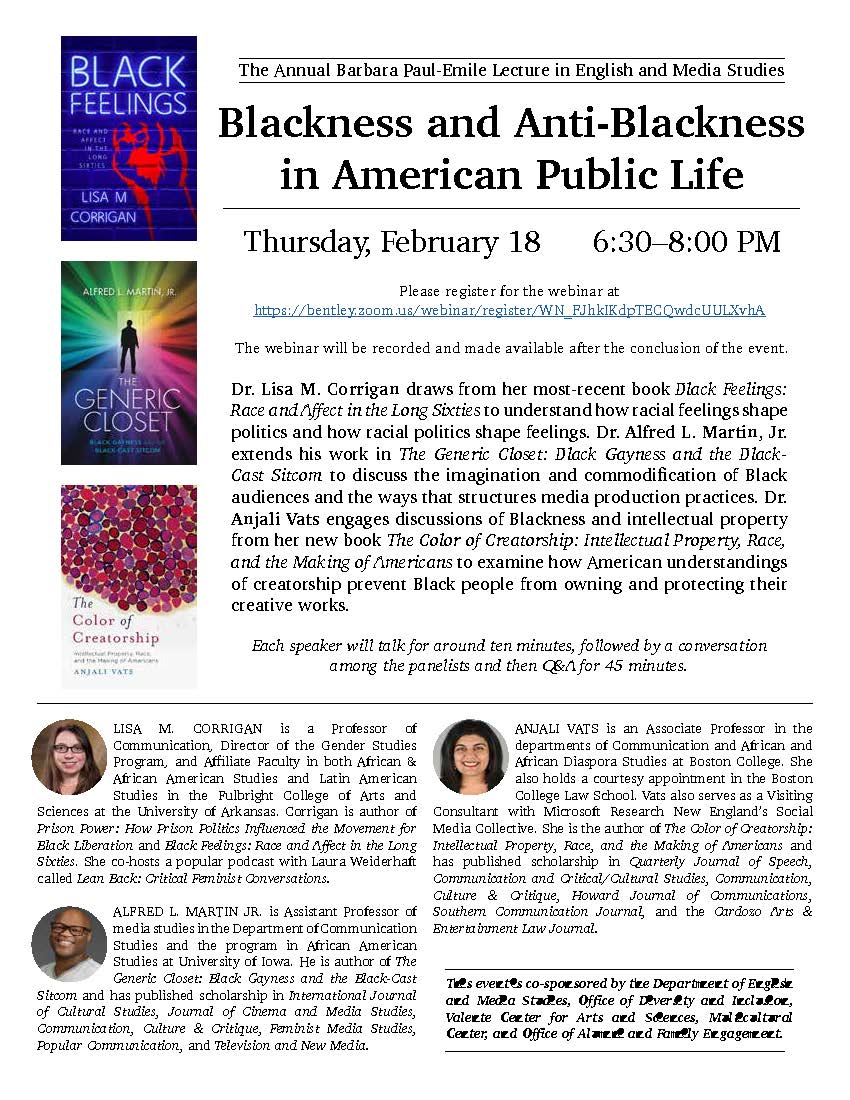 Blackness and Anti-Blackness in American Public Life
Thursday, Feb 18th, 6:30 - 8pm
 Lets Talk About Environmental Justice
 with Rev. Lennox Yearwood 
 See recording from his talk on Nov 10th, 2020
​