The Racial Justice Task Force was created in the wake of the Black Lives Matter Protests stemming from the murders of George Floyd, Breonna Taylor, and Ahmaud Arbery. The Task Force has been charged with creating recommendations for Bentley University to implement to create a more equitable, anti-racist campus.
This website will be updated with information about the progress of the Task Force's work, as well as helpful resources, tips, and stories from our community as we move through the Fall 2020 semester.
Week of July 27
Both the larger Task Force and Core Committee held their first meetings.
Committees are being formed, and initial meetings will be held next week.
The date has been set for our first Q&A session with the Task Force: August 10, 4-5 pm.
The next meeting of the full Task Force has been scheduled for August 12.
Week of August 10
Katie Lampley '96, RJTF co-chair, was named Bentley's first official Chief Diversity and Inclusion Officer and member of the President's Cabinet. More details on her appointment can be found online.
The Bentley Board of Trustees unanimously voted to create a new standing committee of the board on Diversity, Equity and Inclusion.
The Cabinet announced its first set of strategic initiatives that will guide our next steps on racial justice at Bentley. Those initiatives are explained in greater detail here.
The first official communication from the Task Force was sent, providing updates on the structure and approach, communication, and upcoming events.
Week of August 17
Co-Chairs, Katie Lampley and Donna Maria Blancero, held the first community Q&A session.
Following that was the second meeting of the 100-person Racial Justice Task Force.
All four committees have held their initial meetings and work is underway.
Week of August 24
Planning for community engagement events are underway, and registration will be posted soon.
Task Force meetings have been scheduled through the end of the fall semester.
The Assessment committee began collecting data from a variety of offices on campus, and are underway in reviewing models for external dashboards.
The Toolkit committee is exploring resources and frameworks that will enable us to examine Bentley's systems.
Week of August 31
The Office of Diversity and Inclusion and the Division of Human Resources announced their partnership to support our shared commitment to inclusive excellence by embedding it in our performance conversations. 

The Task Force launched the Racial Healing Practice Challenge.

Committees continued to meet and develop plans for the fall semester.
Week of September 7
Black at Bentley released their list of demands, which the Cabinet is currently reviewing.
Registration is underway for the Racial Healing Practice Challenge.
The second campus update was sent to the Bentley community.
Expanded the content posted to the Racial Justice Task Force website in an effort to achieve our goal of transparency across the community.
All updates sent to the community are also posted on our website.
Racial Justice Task Force Co-Chairs
Provost and Vice President for Academic Affairs
Chief Diversity and Inclusion Officer
Bentley Magazine featured a conversation with the task force co-chairs.
Racial Justice Task Force Core Team
| | | |
| --- | --- | --- |
| Matthew Banks - Staff  | Tasia Kearse - Staff  | Bobby Olejarczyk - Student  |
| Clifton Chow - Staff  | Erin Kelley - Staff  | Victor Pacheco - Alumni |
| Suzanne Dove - Staff  | Noah Kilgerman - Alumni | Kiana Pierre-Louis - Faculty  |
| Otgo Erhemjamts - Faculty  | Anjela Maravilla - Student  | Lindsay Rauch - Staff  |
| Myriam Imessaoudene - Student | Michael McCorvey - Staff  |   |
Task Force Members
More than 100 faculty, staff, students, and alumni have agreed to take part in moving this effort forward. We know that together, the group brings a wealth of knowledge, experience, and perspective that will enrich discussions and ultimately lead to more robust recommendations for the future of our community.
The group has been divided into four committees in order to appropriately address our top priorities:
Assessment
Community Engagement
Communications
Racial Equity Tool Kit
The Task Force eagerly seeks anonymous feedback from the entire community.
Our Goal
The goal of the RJTF is to identify and recommend changes to address systemic racial barriers to access, opportunity, treatment and advancement of students, faculty, and staff. This will be executed in learning and professional development to allow full participation and to achieve equitable outcomes for all racial groups across every level of the University. ​
Recommendations will be aimed at disrupting existing patterns of racial inequity by replacing systemic discriminatory practices with equity-based decision making. ​
Three Phases of Our Work Together
Restoration and Education
Allowing space to acknowledge and process the impact of the current racial trauma in our society.​
Educating ourselves and the community in preparation for the work to come.
Listening and Contextualizing
Engaging in active and shared inquiry into the sources of inequality on our campus through listening sessions with communities most impacted by racial inequality, as well as quantitative data gathering across all divisions. 
Framing for the Future
Developing mechanisms to sustain the commitment to addressing racial inequality by identifying key areas for investment, developing a scorecard to monitor progress, and creating a toolkit with a framework for equity-based decision making.
As a group, we intend to keep the community informed as to the work we are doing, insights we have uncovered, and action plans for the future. On this website you will find:
Updates from our Four Committees
Educational Resources
Upcoming Events
Relevant Data
Stories from Community Members
Opportunities for Feedback
We are proud to see efforts initiated across campus to address systemic racism beyond the work of the Task Force. See examples below highlighting additional campus activity that is occurring organically at the department level.
Office of Alumni and Family Engagement Book Club
The Office of Alumni and Family Engagement is hosting a special book club meeting on October 7, in which faculty and Task Force member, Kiana Pierre-Louis, will speak to give more context on justice and race to add to the discussion of Just Mercy. 
Membership with the National Center for Faculty Development & Diversity
Bentley is now an institutional member of the National Center for Faculty Development & Diversity (NCFDD). Despite the name, this center offers an array of resources for both faculty and staff. With our institutional membership, all faculty, staff, postdocs, and doctoral students at Bentley now have access to the following resources: weekly Monday Motivator, monthly webinars with guest experts, access to multi-week courses, access to Dissertation Success Curriculum for doctoral students, private discussion forum for peer-mentoring, problem-solving, and moderated writing challenge, monthly accountability buddy matches, access to 14-day writing challenges, and access to the Member Library that includes past webinar materials, referrals, and readings.
Seeking Advocates for Admission Student Advisory Board
The Office of Undergraduate Admission opened applications for volunteers for a new advisory board comprised of current students and recent alumni in an effort to advance as an antiracist and inclusive university and provide an opportunity to amplify the voices of students in the admission process. If you know, or are, a student advocate for change who would welcome the opportunity to work with the team in Undergraduate Admission on this initiative, please encourage them to apply.
Residential Center Releases Racial Justice Action Plan
Bentley's Residential Center released their Racial Justice Action Plan on September 12.
Columnas Honors Program Newsletter
The Student Honors Council published a special summer edition of Columnas "to respond to the current protests, educate individuals on the Black Lives Matter movement, discuss diversity at Bentley, examine Bentley's response to the protests and BLM and provide an outlet for students of color on campus so they can continue to have their voices heard." To that end, the Chief Editors Asimina Morris ('21) and Alyssa Kastner ('20) invited students of color to write about their experiences and feelings about the current situation the United States is experiencing. 
Cabinet's Strategic Initiatives
The Cabinet shared a first set of strategic initiatives that will guide next steps on racial justice at Bentley, designed to overturn policies, practices and structures that enable systemic racism on our campus. From developing new inclusive pedagogical strategies for the classroom to analyzing the diversity of our university suppliers and to creating implicit bias training for our police officers, these initiatives include proposals from every division of the university.
The Office of Diversity and Inclusion supports the university's commitment to develop goals and programs that will transform the culture of Bentley.
Reflective Exercise: The Language of Equity and Justice
An important part of our work is to encourage conversations about racial justice to perpetuate across campus. As the Task Force continues to uncover and address issues of systemic racism on campus, we invite you and your peers to read Language of Appeasement and engage in the following exercise:
Reflect on the following questions:
​What stands out to you about this framing? ​

What language do you think is most common in discussions about change at Bentley? Can you think of any examples?
What did you discover about our approach or language in your conversations?
The first meeting of the Racial Justice Task Force outlines plan for equity
A quote from Martin Luther King, Jr., "The time is always right to do what is right.", is always top of my mind. It's just so simple. So when the opportunity came up to join the task force that was my time to do what was right. I am thankful to have the opportunity to learn more about the issues, to learn how to do my part in "righting" those issues, and, most importantly to me, to teach my children to understand and to be part of the solution going forward.
Sr. Administrative Assistant, Office of the President
Definitions
Antiracist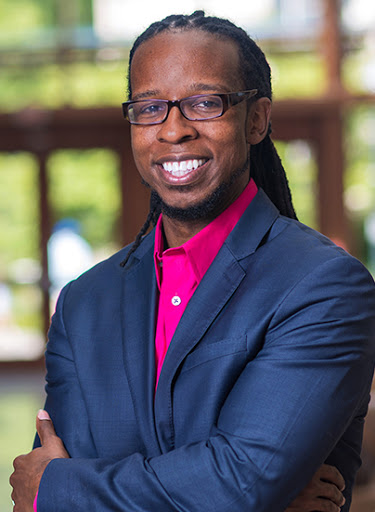 According to Dr. Ibram X Kendi, "The opposite of racist isn't 'not racist.' It is 'antiracist.' What's the difference? One endorses either the idea of racial hierarchy as a racist or racial equality as an antiracist. One either believes problems are rooted in groups of people, as a racist or locates the roots of problems in power and policies, as an antiracist. One either allows racial inequities to persevere, as a racist, or confronts racial inequities, as an antiracist. There is no in-between safe space of 'not racist."
Suggested Reading
Archived Suggested Reading
In an effort to be transparent with our community, this section will be regularly updated with new data points that we've uncovered through our assessments. Furthermore, the data we find will inform our work and expose where Bentley can, and will, make improvements.
Explore below data that reports Bentley's current racial profile.
We invite your suggestions related to combating systemic racism on our campus.
We want your ideas. We need your ideas.