Off-Campus Housing & Transportation Resources for Incoming Students
Prior to my arrival on campus at Bentley as a graduate student, a major priority was to find affordable housing and transportation options. In this blog you'll find resources to get you started in anticipation for your arrival this coming semester.
Bentley University is in located in Waltham, MA near Boston, which is a great advantage for our graduate students. Greater Boston is known as home to more than 250,000 college students who enjoy socializing, learning, and meeting others from around the world. Bentley graduate students have flexibility to choose housing among surrounding locations that include Belmont, Brighton, Cambridge, Watertown, and Waltham.
If you are looking for somewhere to start your housing search, you can visit Bentley's official off-campus housing website. There is also opportunity to explore off-campus housing groups on Facebook to get an idea on pricing and conditions of certain areas to weigh against your available budget.
For inter-campus and local travel, Bentley offers shuttle services for students:
B-Line

(inter-campus)

Harvard

(

connects to Waverley Square, Belmont, and Harvard Square)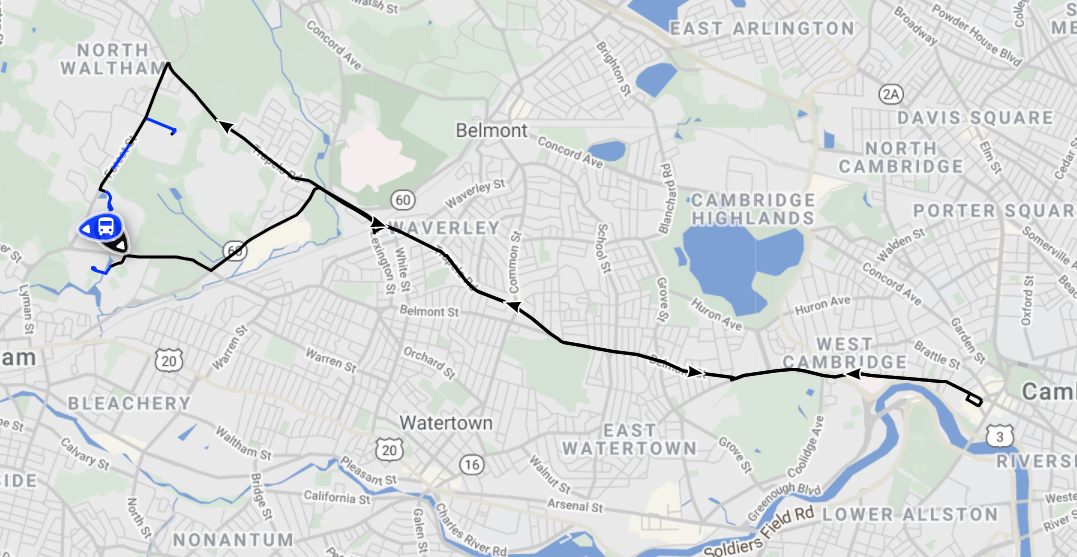 Detailed shuttle information about stops, travel times and schedule can be found here.
Connect to Boston by way of the following train and bus routes:
Commuter rail stops in Waltham

Framingham line (near Brandies)

Fitchburg line (Main St. and Waverley Square)
Local Buses

554

Express (w

eekday express bus from Belmont to Boston. Stops closest to Bentley)

73-MBTA r

oute (c

onnects from Waverley Square to Harvard Square, Cambridge)
We encourage you to visit the Bentley new graduate student website for more information. Best of luck and we look forward to seeing you soon!