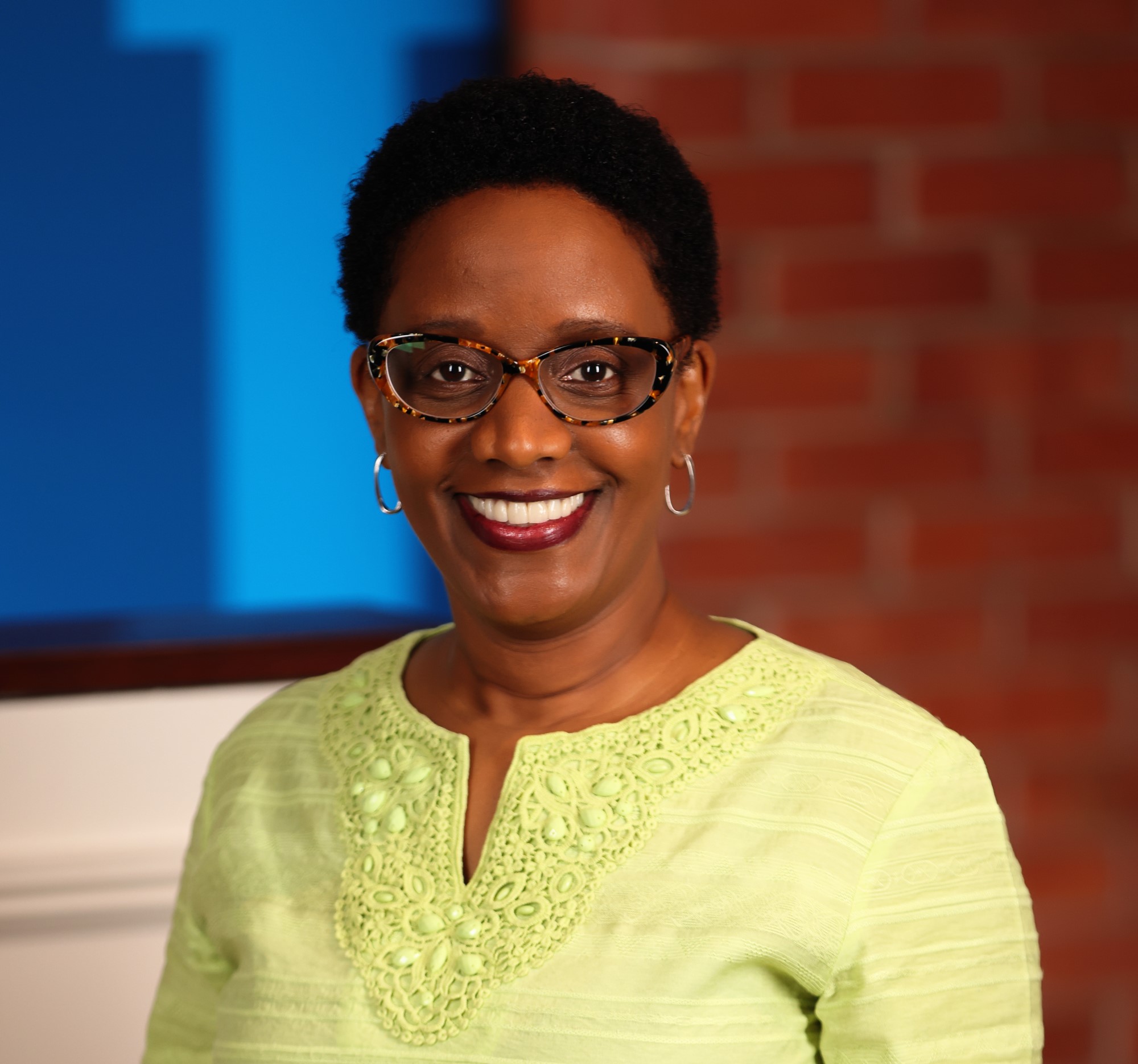 Photo by Jamison Wexler
A Legacy of Learning
Kerri-Ann Sanderson named the Darald R. and Juliet R. Libby Professor of Accounting
Associate Professor Kerri-Ann Sanderson never had the pleasure of meeting Darald Libby '40, but she considers the Bentley alumnus to be a kindred spirit.  
Sanderson was recently named the Darald R. and Juliet R. Libby Professor of Accounting, an endowed professorship honoring the life and legacy of Libby, a 1940 graduate of the Bentley School of Accounting and Finance, and his wife, Juliet, both of whom were certified public accountants (CPAs). The three-year appointment — made possible through a generous gift from the Libby family — recognizes a member of Bentley's Accounting faculty who exemplifies excellence in teaching and mentoring and engages in impactful scholarship that advances the discipline.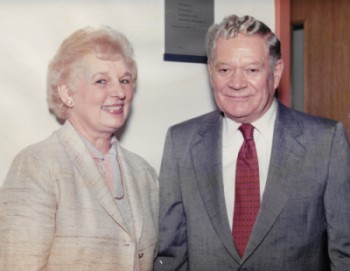 This summer, Sanderson spoke with Therese Libby, Darald and Juliet's daughter, and Therese's husband, Larry Siegel, to learn more about the couple that her professorship honors. Therese shared that Darald and Juliet were high school sweethearts who grew up in Berlin, New Hampshire, and that Darald worked in a paper mill for three years after high school to save up money to attend Bentley, which was then located at 30 Huntington Avenue in Boston. Juliet also attended classes at the school, which became a co-ed institution in 1942. 
After graduating from Bentley, Darald enlisted in the military. He served as a U.S. Army Ranger during World War II, receiving the Bronze Star, Victory Medal, Air Medal, Philippine Liberation Medal and other honors. He and Juliet married upon his return to the U.S. and Darald continued his education via the GI Bill, earning degrees in law and taxation and becoming a certified tax attorney as well as a CPA. The couple established their own business, working with clients throughout New England and in New York, until the mid 1950s, when Darald was hired as a contract consultant for the Worcester, Massachusetts-based David Clark Company.  
RELATED: Gift from Steven C. '83 and Beth Millner supports Jewish student life
The company, which started out manufacturing textiles for women's undergarments, pivoted in the 1940s to produce customized protective gear for the U.S. Armed Forces and, later, NASA. Among their most notable achievements: creating the first anti-G suits — compression garments designed to regulate blood flow and prevent pilots from blacking out due to high levels of acceleration, or g, force — worn by American aviators during WWII, and developing spacesuits for astronauts participating in NASA's Gemini and Space Shuttle missions, including the G-4C suit worn by Ed White in 1965 during the first U.S. space walk. Darald joined the David Clark Company full-time in 1962 and eventually became its co-owner; the company, which became a multimillion-dollar enterprise under his leadership, continues to partner with NASA today, and has expanded its product line to include noise-attenuating headphones and communications systems as well as flight suits.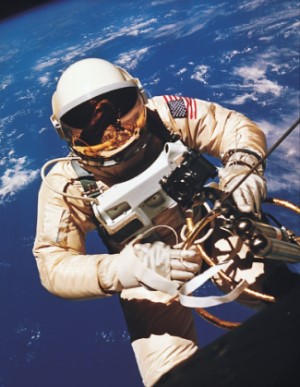 Therese Libby is understandably proud of the part her father played in helping NASA realize its lunar ambitions. But she's even prouder of her parents' efforts to help non-astronauts reach for the stars through their philanthropic efforts. As Larry Siegel explains, "My father-in-law was the most generous person I've ever known. Whether helping families pay their rent, providing scholarships to college students or funding roof repairs for the local church, he was happy to provide a helping hand."
Therese says her parents also emphasized the importance of education. "They both came from humble beginnings," she notes, adding that "my father was incredibly grateful for his time at Bentley, which he felt set him up for success in his professional career." His guiding philosophy, she says, was "do what fulfills you. My father would always say that if you find your passion, success will come." 
RELATED: Renovated MCC Lounge named in honor of Claudette Blot
It's a sentiment Sanderson shares. A CPA and former Big 4 auditor, she spent 10 years working in public accounting, internal auditing and corporate budgeting for Fortune 500 firms before finding her true calling as a professor. "Teaching is something I was always drawn to," Sanderson explains, noting that her corporate experience enables her to share professional insights that enhance student learning. "I truly love what I do, and I wake up every morning feeling blessed to be surrounded by such wonderful colleagues and incredible students."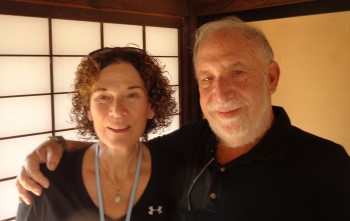 Since coming to Bentley in 2015, Sanderson has worked with undergraduate, graduate and doctoral students. She currently serves as faculty mentor for the university's Master's of Accounting Fellowship program, an initiative specifically designed to increase diversity within the accounting industry by providing full tuition and customized career support to students from underrepresented groups. Bentley welcomed eight MSA fellows during the program's inaugural year, and Sanderson is excited to offer guidance and support to 10 new fellows this fall. "By ensuring that students from a variety of backgrounds have opportunities to gain a foothold in the accounting profession, this program is one of the ways Bentley is really helping to move the needle," she says, adding that she's "honored to be a part of innovating in our discipline." 
Sanderson is also exploring new frontiers through her research, which focuses on experimental-behavioral topics such as auditor judgment and decision-making. This summer, she was invited to Australia to share her latest research — "How Valuation Specialists Influence Fair Value Measurements," which examines how interpersonal dynamics among value specialists, firm managers and independent auditors can introduce bias into the fair value determination process — with federal policymakers from Australia and New Zealand. She is currently working with co-researchers from Virginia Tech and Arizona State University to explore pathways to partnership for Black accountants, who represent just 2% of all U.S. firm partners. As accounting research has historically focused more on financial reporting processes than the thoughts and behaviors that inform auditing decisions, Sanderson's research is helping to advance the discipline by bringing more attention to the people behind the profession. 
Sanderson says she is honored and humbled to be named the Darald and Juliet Libby Professor of Accounting, especially given the parallels she sees between the couple's values and her own. "In addition to showcasing the vast potential of an accounting education through their own achievements, Darald R. and Juliet R. Libby believed in helping others make realities of their dreams," she says. "I'm honored to continue their legacy in my classroom, as I encourage Bentley students to pursue their passions and find what fulfills them." 
RELATED: Celebrating the inaugural class of MSA Fellows