Symbolism of Juneteenth flag (above): The Arc represents a new horizon of opportunities for Black Americans; the star represents freedom for every Black American with a particular nod to the Lone Star state, where Juneteenth was first celebrated in 1865; and the burst outlining the star symbolizes a new beginning for all.
Liberation in Progress
Bentley commemorates Juneteenth with poignant personal reflections
While the Fourth of July is among the most well-known and celebrated holidays in America, many people across the country are only more recently aware of America's "true Independence Day" — Juneteenth — which commemorates the end of slavery in confederate states on June 19, 1865. This year, members of the Bentley community marked the day by coming together for a Juneteenth Celebration to share personal reflections, celebrate successes for Black Americans and advocate for the work yet to be done.  
"We in the Black community see [Juneteenth] as an important milestone in our nation's history, but I will admit that I learned about it much later in life," Director of the Office of Diversity and Inclusion Patrick Couillard Hale said in opening remarks. "It became clear to me, after learning the truth, how much of my story and my history was never taught to me by the very institutions to which I entrusted not just my learning but my livelihood." 
Juneteenth, also known as Jubilee Day, Freedom Day, Liberation Day and Emancipation Day, was just recently declared a national holiday in 2021 — a stark reminder of the country's ongoing and incomplete work regarding social justice. 
"As we hold space to celebrate Juneteenth, let's remember that the journey toward justice is far from over, and that liberation has not really come for many yet," Couillard Hale said. "Let us consecrate this occasion as a moment to celebrate liberation in progress." 
Professor of English Barbara Paul-Emile presented a poignant speech about African American history, emphasizing that the abolition of slavery in the United Sates came two-and-half years after the end of the Civil War and President Abraham Lincoln's Proclamation of Emancipation on January 1, 1863.  
"The story of African Americans is a powerful and stirring one," Paul-Emile said. "Under great duress, the culture reflects high achievements in all areas. It is replete with music, song, dance, storytelling and laughter, but great pain and struggle have been at the center of it. The journey is filled with tragedy, anguish, endurance and the joy of overcoming. No aspect can be overlooked, for the strength of this nation is buried deep within this history and this literature. The willingness to recognize and celebrate Juneteenth reflects how far we all have come."  
In a pre-recorded video, Jayden Cooper '23 agreed. While he noted the intention of Juneteenth, he added that he is also reminded of the "unruly and unjust conditions that continued," including Jim Crow laws that legalized racial segregation. Despite this, Cooper expressed hope and gratitude in his vision for the path forward. 
"We need to figure out what that future should look like for us and also the next generation of young kids who will bear the fruit of our decisions and actions," said Cooper, who is a Computer Information Systems major and president of Bentley's Mankind Movement for men faculty, staff and students of color. "If I was born even 100 years ago, my life would be very different … Today I can dream and set goals that I have the ability to work toward. We live the lives that so many people before us hoped for, fought for and died for."  
Ileaqua Adams '23, a Corporate Finance and Accounting major and president of the National Association of Black Accountants, also expressed gratitude for the work of her ancestors and called Juneteenth "a reminder of me allowing myself to fully embrace my skin color, my hair texture and my abundant culture."  
Adams' pre-recorded video shared a moving story about being denied a job because of her hair. "I've endured great amounts of racism and inequality for all of the years that I've been on this planet. Juneteenth allows me to bask in my differences and has allowed me to realize that these differences that are the main reasons why we do belong."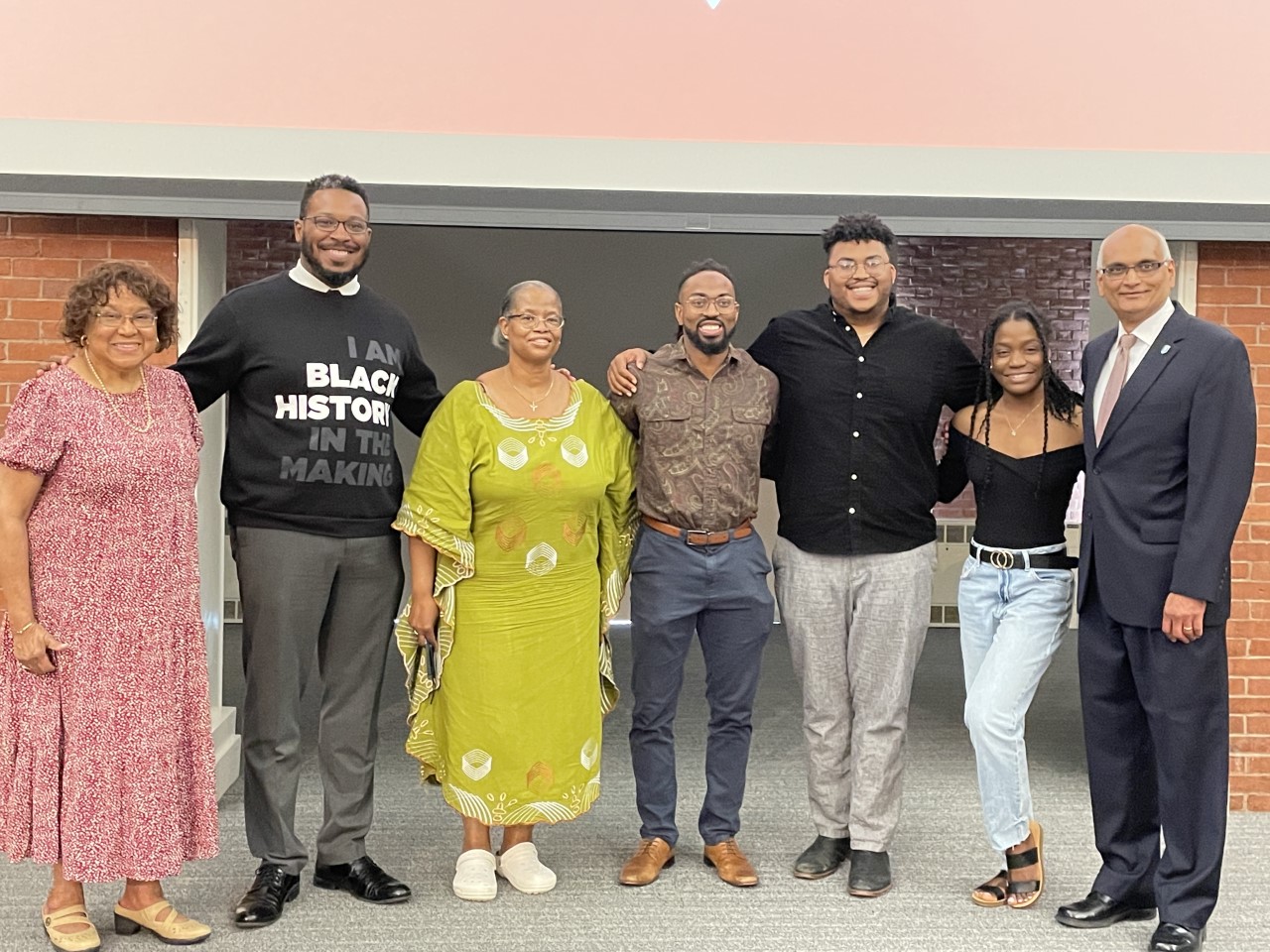 COLLECTIVE MISSION
Dean of Business Sanjay Putrevu spoke of the United States being "a country in progress. There are still many imperfections, but our hope is that collectively when we all work together, we can finally bring about the true racial and social justice that we are all seeking … It does not matter where we come from or what our experiences are. We are still part of the equation, and that's the key." 
The sentiment rings true for Claudette Blot, assistant director of mentorship and advising for the Multicultural Center, who says that she grew up with Juneteenth as "a week-long celebration of reflection, community-building and fun." Her diverse southern community included Black, Polish and Italian neighbors who would spend the week giving back to others before gathering on June 19 to celebrate by sharing food and traditions from their respective cultures. 
"Our community was very diverse, but we had one commonality: We were all working poor," Blot said. "That meant we combined our resources together to do the things we needed to do for our community. Juneteenth is about community, building those bridges and making sure that we are one." 
One summer when she was 12 years old, Blot taught two elderly women to read and write and the sense of accomplishment is still with her today.  
"My goal has always been to provide opportunities for people; I hope and pray they surpass everything that I do in life, because that's what it's all about," Blot said. "When you build a community and you want to give back, you want to make sure that the people you're helping surpass what you're doing." 
Otis Johnson, assistant director of the Residential Center, joined virtually and spoke of coming together to celebrate as a nation. "This is a celebration that touches every member of our country. The past few years have been marked by many tragedies and frustrations — and many of the battles that we currently face seem uphill — but imagine how different just one year would have been (for any of us) had emancipation not occurred," Johnson said.  
"A celebration for Black Americans should be seen as a collective celebration," he continued, reflecting on a Juneteenth event he had recently attended at Franklin Park where only a small number of attendees were non-Black. "The history should be known, and the celebrations should be loud." 
Watch the Juneteenth Celebration