Statement Piece 
Clothing  line by Peyton  Gadaire '22 embodies  community, confidence and comfort
Peyton Gadaire '22  jokingly compares her high school uniform to that of Harry Potter and his classmates at Hogwarts School: a white button-down with a black sweater vest and blazer with grey skirt and black tights. Dress down day, on the other hand, was Gadaire's chance to get stylish: black jeans, platform boots and a white tee (accessorized, of course). On those days, she felt confident and comfortable — and she hopes customers of her Wonder Studios clothing line will feel the same.   
"I describe my fashion business as an inclusive brand that values community, confidence and comfort," says Gadaire, who gained a boost of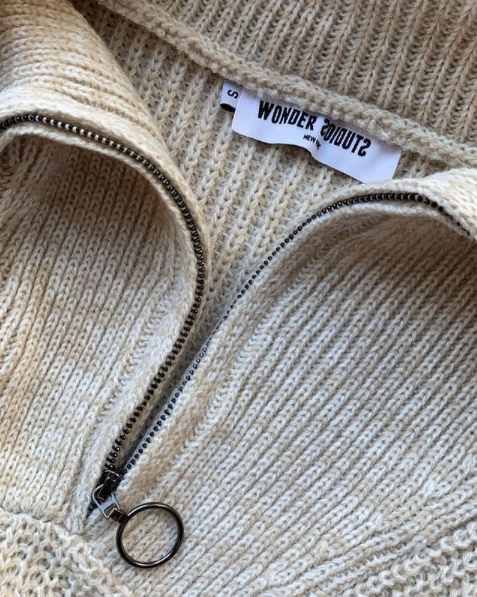 confidence when her classmates admired her dress-down day fashion choices. "Ever since I was younger, I've always had a soft spot for people who aren't treated fairly, and I've made an effort to make those around me feel included. That goal is reflected through my fashion line."  
Gadaire creates the designs — physical product and graphics — and a manufacturer produces the clothing to her specifications. She started sketching ideas in her Bentley dorm room but it was during COVID quarantine that she had time to launch the business from her home in New York in February 2020.   
"At the start I didn't know what I was doing, I learned as I went along," Gadaire admits of founding a business. A Marketing major with a minor in Information Design and Corporate Communication, she was pleasantly surprised when she applied skills from the required accounting and finance classes.  
I describe my fashion business as an inclusive brand that values community, confidence and comfort
"They weren't my favorite courses, I'm not much of a numbers person," she  jokes. "But with that knowledge I was able to make the initial financial spreadsheet that I use today to track things like cost and profit margin. I actually found it much easier to do that in the real world, outside of the classroom."   
A big hurdle of the business was finding a manufacturer that was eco-friendly and humane to avoid a fast fashion culture that sacrifices humane working conditions to cheaply manufacture clothing and reap higher profit margins. The clothing is mostly 100 percent cotton and manufactured in Los Angeles and Florida.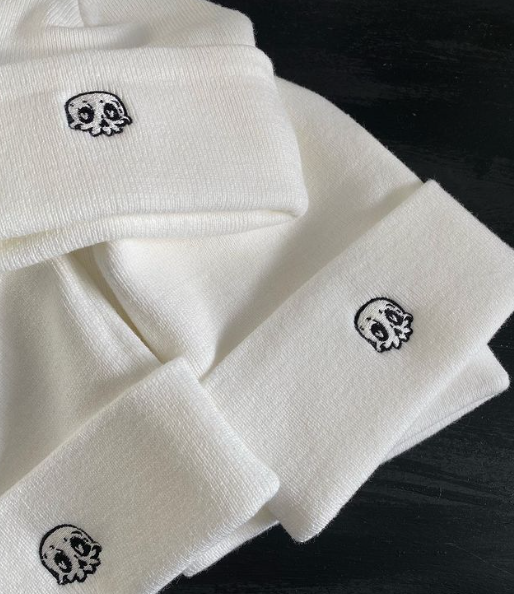 "A lot of companies use child labor and I'm trying to raise awareness of that," she says, adding that it was the topic of a project she presented in her Effective Speaking communications course.  "I'm working on partnering with organizations to donate a percentage of sales to help stop child labor and poor working conditions. I want to be a voice for them."  
Speaking of voice, Gadaire admits that she was "a shy kid" who expressed herself through her clothing. Now her customers can, too.   
"Wonder has strived to create a community for individuals to openly embrace and appreciate the values of creativity and individuality," says Gadaire, who models the clothing line on Instagram and her Shopify website.  
The company's mission ties back to her interest of bringing people together and making them feel included. At Bentley, her Alpha Phi International (API) sorority sisters did that when Gadaire first came to Bentley. Now, she does that for other first-year students in her role as first-year liaison.
Though Gadaire has a lot to be proud of, she is humble. "Fashion is self-expression, and I'm in awe of my customers. Today everyone is so ready to unapologetically be who they are, which is absolutely incredible to me and so inspiring for the brand."  
Lucius Firmin's clothing line is a movement with a message