Students Co-Found Bentley Active Minds to Change the Conversation Around Mental Health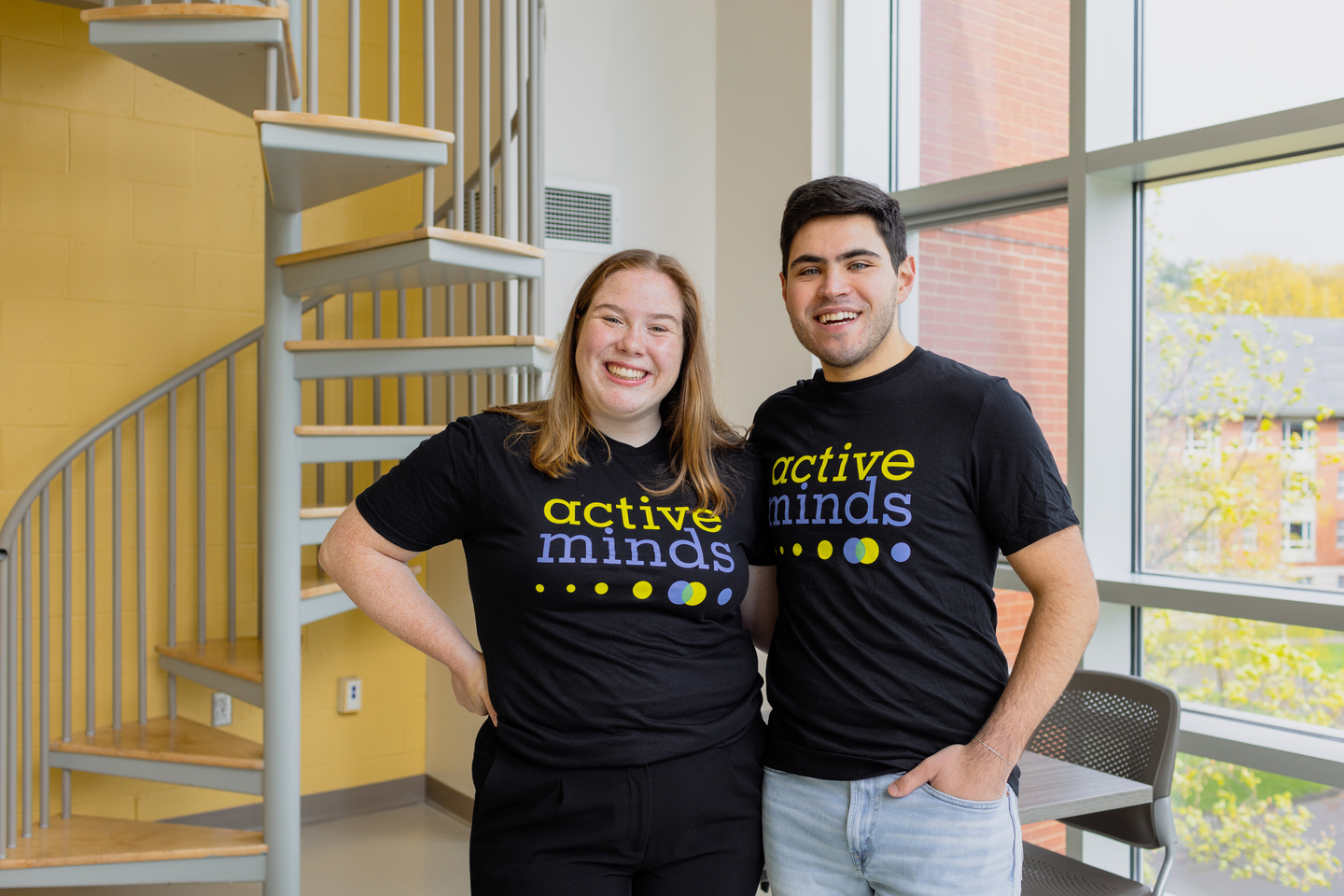 Photo by Kevin Maguire
When Ellie MacMillan '24 and Joe Maselli '23, MSF '24 were running for Student Government Association vice president and president, respectively, they decided early on to make the focus of their campaign on mental health advocacy — specifically expanding mental health resources and access on campus. The duo won the election and remained committed to their campaign promise by co-founding Bentley Active Minds (BAM), the university's own chapter of the national nonprofit and Bentley's first student organization dedicated to mental health awareness and education. 
"Active Minds is largely focused on the destigmatizing of mental health treatment and awareness; we want to break down those existing barriers in our community," Maselli says. "We want to normalize the discussion of mental health and make it easy for all students and staff to access treatment and resources on campus."
We want to normalize the discussion of mental health and make it easy for all students and staff to access treatment and resources on campus.
Co-founder, Bentley Active Minds
MacMillan and Maselli first heard about Active Minds from Michelle Bowdler, BAM faculty adviser and associate dean of student affairs for health, counseling and wellbeing. Bowdler's previous experience with the organization helped MacMillan and Maselli tackle many of the logistics to make the chapter a reality, but the passion behind standing up Bentley's chapter came from deeply personal previous experiences. 
"The reason that mental health is so important for me is that I lost my brother to suicide when I was 14 years old," MacMillan candidly shares. "Obviously that was very hard for me, and I've struggled with mental health ever since. I had an extremely supportive community back home that helped me and my family through this time. Talking about it really helps." 
All the feelings she experienced in response to her brother's death were new to MacMillan, who is known for her positivity and infectious smile. "There were times where I felt like everyone was expecting me to be this positive person, yet I was going through this grieving process; I felt like I wasn't living up to that expectation. I struggled with that for a while, but I was lucky to have so many people in my life who support me and who I trusted." 
Coming to Bentley, she adds, was a challenge until she was able to build up a reliable community. "My advice to others is to start off by finding a trusted adult and using resources like the Counseling Center." 
Maselli agrees that reaching out for community and resources is paramount. His own transition to college was rocky, and it influenced his interest in starting BAM. He struggled with anxiety during high school and came to Bentley in 2020 during the COVID-19 pandemic in the wake of several personal challenges.  
"I had a face-to-face moment with myself and everything that was going on; I was irritable, I wasn't sleeping normally and I just knew I was different," recalls Maselli, who leaned on family and friends and began therapy. "I realized I needed to talk to someone and was diagnosed with depression."
COMMUNITY BUILDERS 
In addition to co-founding BAM and serving in their roles on the Student Government Association, both MacMillan and Maselli have built a community for themselves — and others on campus. MacMillan, who is a Public Policy major, is an orientation leader for new students and is education vice president of Gamma Phi Beta — the first student organization she joined and one that she considers "a community that lifted me off the ground and supported me through everything that I was going through."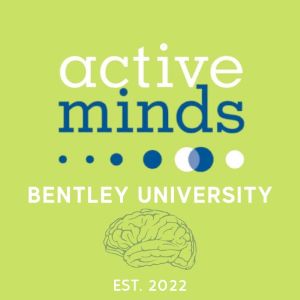 Maselli — a Finance major with minors in Politics and Operations and Supply Chain Management — is senior adviser for the Italian Society and a peer academic adviser. He will be an orientation leader in summer 2023 as he continues as a student in Bentley's graduate program in Finance. 
Since its launch, BAM has hosted events such as a mental health language workshop where members discussed appropriate language use for mental health-related topics. A BAM speaker series featured mental health stories from BAM members and other community members. BAM also holds general body meetings on Sunday nights in Harry's Pub, with the executive board recently discussing topics such as seasonal depression and tips to keep mental health in check. In July, MacMillan and Maselli are heading to Washington, DC, to attend the National Active Minds Conference with Grace Gustafson '25, who is a wellness educator. 
BAM complements on-campus mental health resources including the Counseling Center, which provides mental health services to students and works in collaboration with the Student Health Center and Community Wellbeing and Health Promotion. In addition to the free, confidential counseling center on-site, virtual resources are available such as access to telehealth appointments and a video library on topics such as mindfulness, nutrition, time management and drug use. Blue, a black Labrador trained as a comfort dog, joined University Police in 2020 and is a beloved resource on campus.
"There's a lot of awkwardness and stigma around talking about mental health, and that's not going to change overnight," Maselli says. "But I'm really hoping that Bentley Active Minds continues to be that inroad to have open and honest conversations, and to raise awareness about resources."
MacMillan adds, "The goal of Active Minds is to break down the stigma of mental health and create a space on campus to discuss these difficult topics. We're all human — we have good and bad days — and we're all here to support each other. Sometimes it's hard to realize that."
Bentley Mental Health Resources
Bentley offers several resources for students who are seeking mental health care, including: 
-An on-site counseling center that is free and confidential (781-891-2274) 
-A partnership with Mantra telehealth that provides free services to students and has expanded hours 
-An afterhours line for emergencies (781-891-2274 and select the after-hours option) 
-Access to Kognito, a web-based interactive program that helps participants develop skills to speak productively with somebody who may be struggling with their mental health 
-A video library to provide information on stress reduction, mindfulness and a number of other issues related to well-being 
-Programming and initiatives — including the Good Vibes Challenge series and Good Vibes Day — that build students' resiliency skillsets and capacity around help-seeking as well as trainings on health topics like sleep and healthier substance use  
-A peer education program, Wellbeing Educators, to coordinate training for students on health and mental health topics 
-Blue, a University Police comfort dog who does regularly scheduled rounds and is available by appointment (via University Police's non-emergency line at 781-891-2201) 
Community Wellbeing and Health Promotion is partnering with the JED Foundation — a leading mental health and substance use prevention organization for college-aged students — for a four-year initiative that focuses on mental health, suicide prevention and substance use prevention.  
Information provided by Michelle Bowdler, associate dean of student affairs for health, counseling and wellbeing, and Jessica Greher Traue, director of Community Wellbeing and Health Promotion. 
RELATED: The story behind Blue the comfort dog
RELATED: Social media is a source of strength for Black Americans