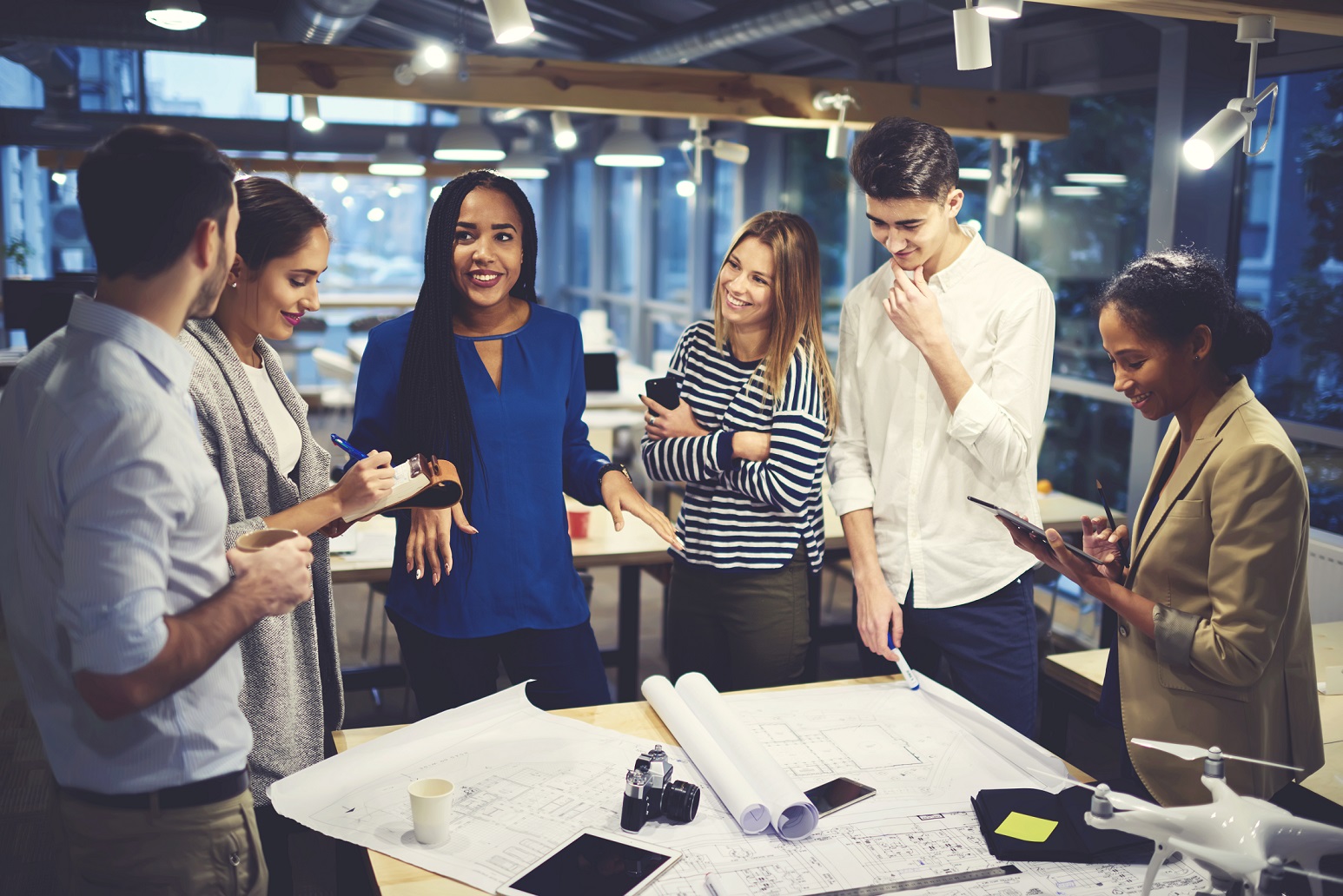 Why Prioritize Diversity in the Workplace?
Symposium to Focus on the Ethics of Inclusion
Companies today are prioritizing diversity and inclusion in the workplace – and for good reason. Research has shown that having a diverse workforce increases a company's profits. Diverse companies also have more success in attracting talented employees, keeping their workforce engaged, and driving innovation.
In fact, companies with the most gender-diverse executive teams are 21 percent more likely to experience above-average profitability than companies with the least gender-diverse executive teams, according to a 2018 report from McKinsey & Company. When it comes to ethnic and cultural diversity, companies with the most diverse executive teams are 33 percent more likely to outperform companies with the least diverse executive teams, the report found.
In reality, though, it can be challenging for organizations to put successful programs into place that encourage diversity and inclusion. On May 21, Bentley University, which is known for its business ethics education, will bring together industry and higher education to explore best practices in diversity and inclusion in today's business ethics, compliance and diversity environment.
The 2018 Bentley Global Business Ethics Symposium is presented by The Bentley Alliance for Ethics and Social Responsibility and the Gloria Cordes Larson Center for Women and Business in partnership with the State Street Foundation. This year's event, focused on the "Ethics of Inclusion," will include international academics, corporate and civil society leaders.
"What should companies do differently as they think about inclusion in the workplace? How do they create more diverse boards? How can they help fight bias and discrimination and infuse ethics into the workplace culture?" says Cynthia Clark, professor of management at Bentley and the Alliance for Ethics and Social Responsibility coordinator. "These are the important questions we will address."
Topics at the symposium will include:
Gender and Diversity on Boards
Men as Allies
Infusing Ethics and Culture in Organizations
Discrimination and Bias at Work
Changing the Nature of Work
The agenda of the symposium and other details are available here. Registration for the event can be found here.
About Bentley University
Bentley University is one of the nation's leading business schools, dedicated to preparing a new kind of business leader with the technical skills, global perspective and ethical standards required to make a difference in an ever-changing world. Bentley's diverse arts and sciences program combined with an advanced business curriculum prepares graduates to make an impact in their chosen fields. The university enrolls approximately 4,000 undergraduate and 1,000 graduate students. For more information, visit www.bentley.edu.