Cost and Billing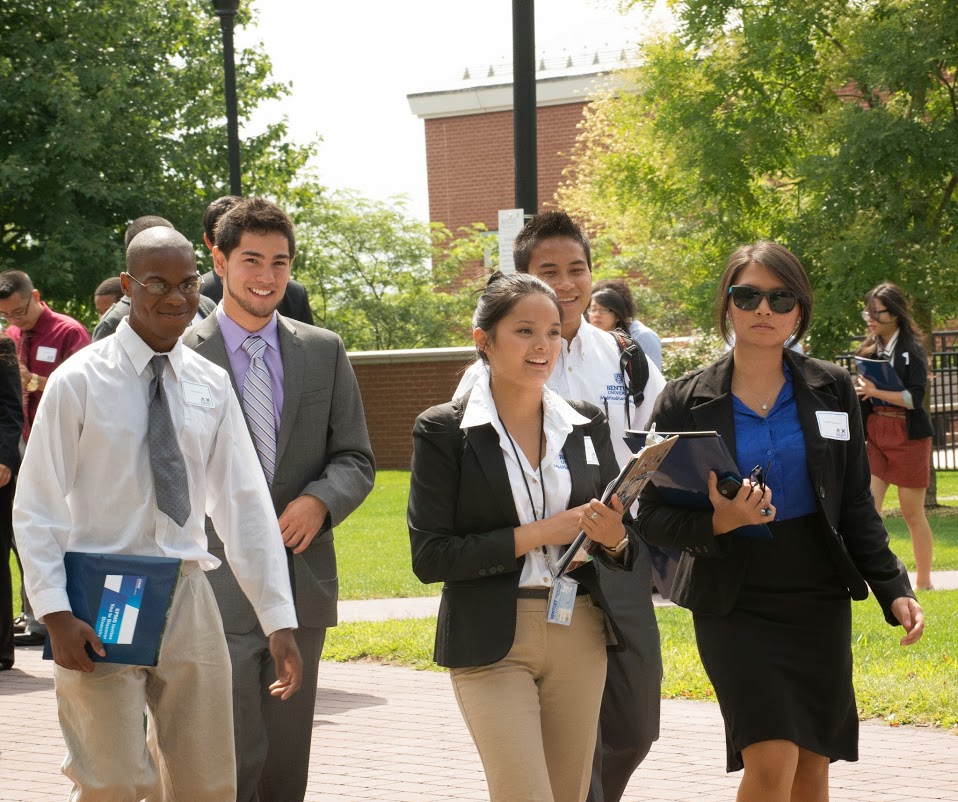 The Cost of Attendance contains both direct (billed) and indirect costs for the academic year. Direct costs include tuition, fees, and room an board (for resident students). Indirect expenses are books, supplies, and personal expenses. The figures listed below are reasonable estimates of what you might expect to spend for one academic year at Bentley. An allowance is added for travel costs if you live beyond the New England/New York/New Jersey area.
The amount included in the standard resident budget for room and board is based on the cost of a basic double dormitory room and the standard meal plan required for first-year students. If you choose more expensive accommodations, the additional cost incurred is not covered by need-based financial aid. Conversely, if you choose less-expensive accommodations, your financial aid is not reduced. For purposes of determining your eligibility for need-based institutional grant funds, the technology fee and the student activity fee are excluded from the cost of attendance. Descriptions of these fees follow.
2019-2020 Cost of Attendance
| | | | |
| --- | --- | --- | --- |
| Campus Housing** |   | Living with Parents or Relatives |   |
| Tuition | $50,060 | Tuition | $50,060 |
| Room | $10,290 | Transportation | $2,120 |
| Meal Plan | $6,670 | Meals Away | $2,560 |
| Books and Supplies (estimate) | $1,300 | Books and Supplies (estimate) | $1,300 |
| Personal Expenses (estimate) | $1,230 | Personal Expenses (estimate) | $1,230 |
| Technology Fee | $1,360 | Technology Fee | $1,360 |
| Student Activity Fee | $410 | Student Activity Fee | $410 |
| TOTAL | $71,320 | TOTAL | $59,040 |
All students are also assessed a student health insurance fee; the 2019-2020 rate is $1,919 for the academic year. The fee can be waived if you can demonstrate comparable coverage under your family plan. You will receive more information on the waiver process with your fall term bill.
New first-year and transfer students are charged a one-time $250 new student enrollment fee.
*For students living on campus or in an off-campus apartment (not with parents or a relative).
Technology Fee
You will be charged a $680 technology fee per semester, which will be billed to your student account. This fee supports ongoing technology services as well as new initiatives to support teaching, learning and technology on campus and in the living spaces. Although this expense is not part of the basic cost of attendance used to determine your institutional grant funds, it is considered a component of your total cost of attendance so that you may be eligible to borrow either a parent or alternative student loan to cover the cost.
Student Activity Fee
This mandatory fee provides operational funds for numerous student organizations and activities, which complement the academic experience through cultural, educational, social and recreational programs.
Books and Personal Expenses
The figures provided for books and supplies and personal expenses are reasonable estimates based on the expenditures of a typical Bentley students. These estimates are evaluated and updated each year, and actual costs may vary. Students with expenses that exceed these estimates may contact the Office of Financial Assistance about borrowing additional loan funds to cover them.
Tuition Insurance
As a supplement to the University Refund Policy, Bentley offers a Tuition Insurance program through Liberty Mutual Insurance, which provides 100% refund of all insured tuition, room and board, and certain fees. Coverage includes withdrawal due to illness, injury, mental health issues and other reasons. Visit the Tuition Insurance page to learn more.