5 Tweets: UXPA Boston 2016 Conference
Published on May 3, 2016 by Heather Wright Karlson (@uxheat) 
and Cara Abel (@carabe_la)
UXPA Boston's Conference was held this past Friday, April 29th in Boston. Here's a very quick recap if you missed it:
There were over 1000 attendees and the day was full of talks about relevant UX topics – All of the sessions were packed. From sessions entitled "Design as Strategy" to "Dethroning Research Methods" and "Designing for the Connected Home" to "Humor, Lamentations, and Reflections," there was something for the designer, researcher, seasoned professional and newbie alike.
Not only was there a great variety of topics at the conference- the people who attended were similarly diverse, which is one of the things that makes the UXPA Boston annual conference so unique. Compared to other one day conferences, it included more than your average amount of smiles, hugs, laughs, and lightheartedness.
If you weren't able to be there we thought that the best way to include you was to collect a few tweets and share the flavor of day. So here are the 5 memorable tweets not to be missed.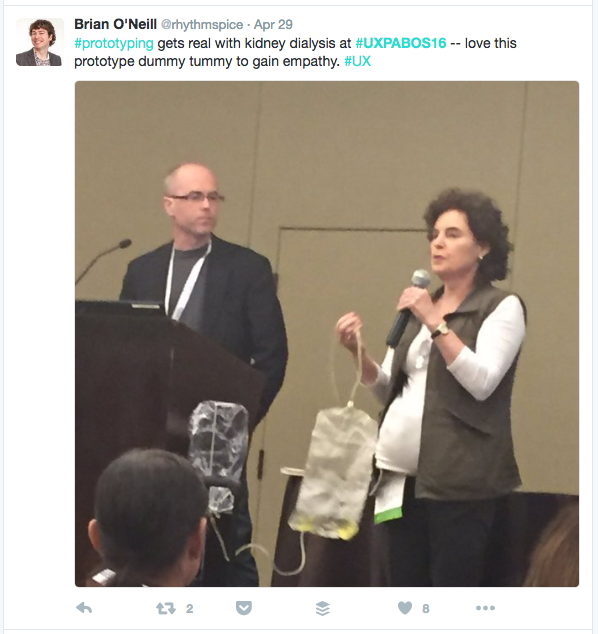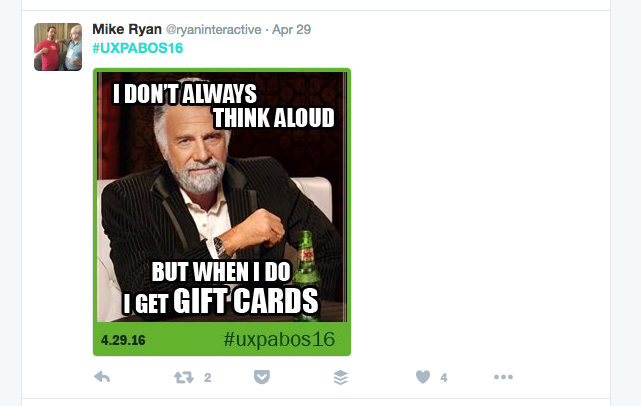 We hope to see you at the UXPA Boston 2017 Conference!
HEATHER WRIGHT KARLSON and CARA ABEL work at the UXC and both attended the UXPA Boston 2016 Conference.