Developing Better Experiences Through Empathetic Design
Published on August 24, 2017 by Erin Fegely Kroberger
Empathetic design practices urgently need to be incorporated into the interactive design process, ensuring that product design is informed by the day-to-day realities of our users. As a student and researcher in a leading UX program, I believe that this is the next frontier, though have found that a limited number of practitioners are incorporating empathetic design practices into their design process.  By ignoring users in their most fragile moments we have failed them.
"You can't always predict who will use your products, or what emotional state they'll be in when they do.

But by identifying stress cases and designing with compassion, you'll create experiences that support more of your users, more of the time."

Eric Meyer & Sara Wachter-Boettcher, Design for Real Life
In 2014 Eric Meyer, a web design consultant and author, tragically lost his daughter to an aggressive form of brain cancer. The experience heralded a new chapter in his life as he became an emissary for empathic design practices. From unhelpful hospital websites that seemingly burry emergency visit information, to "inadvertent algorithmic cruelty", Meyer began to see how websites and services seemingly breakdown under the weight of stressful situations. 
Since then Meyer has spoken extensively on the topic and published the book Design for Real Life with Sara Wachter-Boettcher, which provides practical strategies and techniques for anyone creating user experiences; showing readers how to incorporate empathy into the design process, improving the overall experience.
At the heart of it empathetic design is knowing your users, researching and predicting their most stressful moments, and designing and testing for them. This can be accomplished through the creation of diverse user personas, being intentional in design, and conducting user research where your users are, both physically and emotionally.
Diversify Your Personas
The use of personas is a common practice in the interaction design process. Although the development and fidelity of personas vary greatly, they generally represent an idealized version of our users. These personas take advantage of stock footage of individuals supposedly happily interacting with "our product" in an over simplified context.
Instead we should take the time to truly understand all of our users and imagine them interacting with our product or service at a variety of touchpoints and across time. Meyer provides an example of this process by tracing the experience of an individual coming to a children's hospital at varying points during the day. This could include:
A parent taking their child for a routine check-up

Someone visiting a family member in the hospital

A parent coming in for a life or death emergency
These personas are then mapped to a specific context, in this case a time of day. You can then quickly see how the environment should be adapted throughout the day based on the most likely scenario. For example, as Meyer experienced, the most likely individual to be walking around a children's hospital in the middle of the night is someone in the midst of an emergency.
When starting the design process with these stress cases, we are able to pinpoint potentially traumatic or painful issues and ensure that our designs do not add more stress to that moment.
The below examples show both a more standard user persona, reflecting the idealized version of a user as well as a more diverse persona incorporating quotes from user research and real world stressors. This diverse persona can help guide a more empathetic design process as it incorporates the stressful situations individuals deal with in real life.
A standard user persona, representing an idealized user: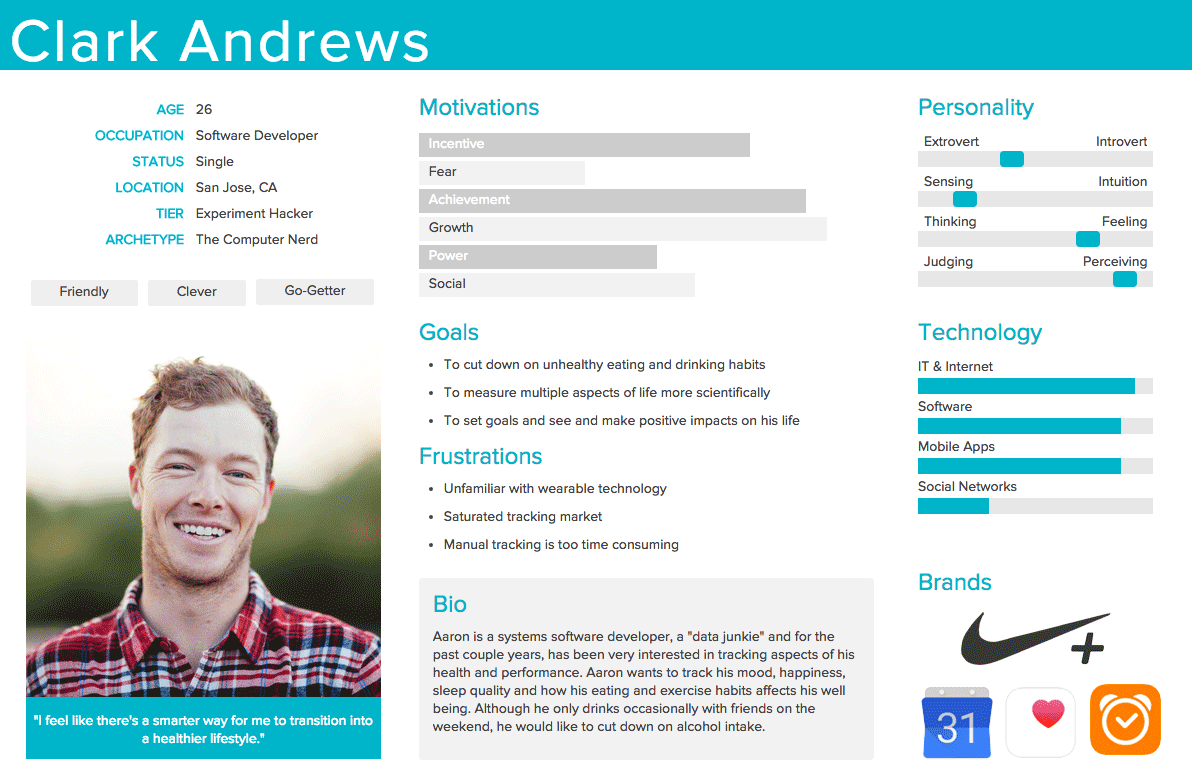 http://www.keepitusable.com/blog/?tag=persona
A more diverse persona showcasing a user's real world stresses: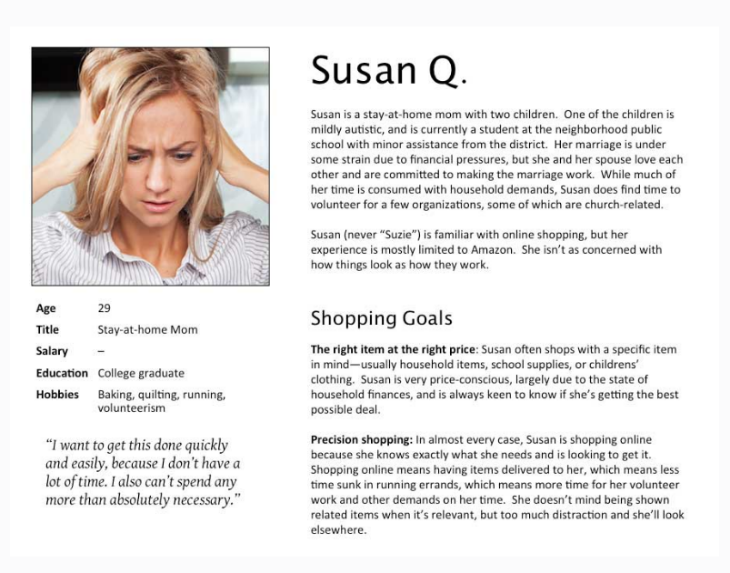 Be Intentional in Your Design
Every aspect of a design and question asked of users should be intentionally incorporated. Users should only have to provide information that is truly needed; asking unnecessary questions simply erodes trust and increases the likelihood of error. Whenever asking for personal information from users, design teams should ask who needs this information and for what purpose. If it is necessary to ask users for personal information, it should be clear to them why they have to provide it and how it will be used.
User Research and Testing Grounded in Compassion
In order to design impactful products we need to care enough about our users to hear their stories and empathize with some of their most painful moments. We need to understand how these experiences have shaped what they need and expect from our designs.
This can be accomplished by meeting with our users where they are both physically and emotionally. By going to our users we find a more realistic picture of their everyday lives, helping to develop a rich user persona that goes beyond the basics. Though we can't make our users open up to us, we can ask more impactful questions that get to the heart of their story. This can be accomplished through the use of simple, open-ended questions, following up on earlier observations to show that you are listening, and waiting for the tipping point where you move from question-answer to question-story. This will allow users to open up and free them to tell us about their lives.
Finally, when preparing a product for release, we can simulate stressful situations, role playing stress cases or purposefully degrading the site or design to see how it would truly appear to a user under stress, using this insight to guide our design decisions.
I believe that we can do better. We can take simple steps towards developing products that are better suited for individuals outside of the primary use case and persona. We can get to know our users through one-on-one interviews and usability testing that incorporates stress scenarios, ultimately improving our designs for all users.
Erin Fegely Kroberger
Research Associate, User Experience Center, Bentley University
Have you included stress cases in your design process? Looking to incorporate them in the future?
To find out more, check out the book or watch Eric's An Event Apart presentation.
Let's keep the conversation going -  Contact Erin via LinkedIn or at Fegely_erin@bentley.edu.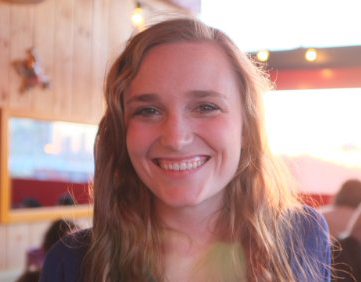 Erin Fegely Kroberger is a Research Associate at Bentley University's User Experience Center and Product Marketing Manager at Oxford University Press. She is passionate about designing empathetic experiences that reflect the everyday realities of her users. Erin holds a dual-degree in Public Relations and International Studies with a French minor from Penn State and is currently pursuing a Master of Science in Human Factors in Information Design at Bentley University.
Let's start a conversation
Get in touch to learn more about Bentley UX consulting services and how we can help your organization.