Photo by Jamie Wexler
Yu and The FOOS: 3 Tips for Finding Success in a Creative Career
Artist and entrepreneur Jonathan Yu '18, MSMA '19 returns to campus to share his artwork — and insights — with the Bentley community
Jonathan Yu '18, MSMA '19 was 19 years old when he moved to the U.S. to study at Bentley. It was his first time living outside of Asia — he was born in Taipei, Taiwan and raised in Manila, the Philippines — and he recalls feeling alone and adrift. "It was like kindergarten all over again," Yu says of his first weeks of college. "I was a shy, quiet kid with zero friends and no idea of what I wanted to do with my life." 
It's hard to reconcile that image with Yu today. A multimedia artist, musician and entrepreneur known professionally as Johnny Haiki, he has not only discovered but is steadfastly pursuing his passions: celebrating Asian culture while building community through his narrative-based NFT project "We Are The FOOS"; making electronic/house/hip-hop music as a member of the LA-based trio Torsades; and producing paintings that grace the homes of such notable figures as NBA player Andre Drummond, NFL player Cassius Marsh and Grammy-nominated musician Post Malone. 
Yu returned to campus last month to showcase his work in the Bentley Library's RSM Art Gallery (see photos below). He also participated in two panel discussions with Bentley faculty, both organized by the Valente Center for Arts & Sciences, where he shared advice and insights about a variety of topics, from building a brand identity to the benefits of blockchain technology. Below, Yu shares three "secrets" to his success, which he believes may be helpful for fellow Falcons in pursuit of purpose-driven — and profitable — careers. 
#1: Remember Your Roots 
The inspiration for Yu's "We Are The FOOS" multimedia project stems from his first weeks at Bentley. Feeling homesick, he convinced his new friends to take the shuttle into Boston with him to explore the city's Chinatown neighborhood. "I remember coming upon two giant foo dog statues in front of a massive ornamental gate," he explains, "and instantly felt a sense of comfort."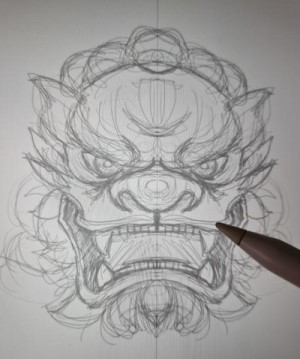 Popular throughout Asia, foo (or fu) dogs originated in China and are mythical lion-like creatures revered for their strength and loyalty. Traditionally positioned in pairs outside of temple or palace entryways to protect those within from evil spirits, foo statues became associated with goodwill and prosperity. For Yu, seeing these familiar figures helped ease his insecurities about immigrating to a new country. Returning to his campus dorm, "I started sketching foos right away," Yu says. "I wanted to replicate that sense of home and create something tangible I could take along with me."  
Today, Yu's foo-inspired art is serving a larger purpose: Promoting cultural inclusivity. Through Discord, a social platform popular within the gaming community, Yu began selling custom FOOS as NFTs — non-fungible tokens, or digital assets authenticated via blockchain technology that can be bought, sold and traded — and inviting purchasers to join him in creating corresponding narratives. Inspired by the online community's ideas, Yu created a Japanese-style graphic novel, or manga, featuring the FOOS, which he hopes to publish soon. He also plans to adapt the book into a feature-length anime film, with an accompanying soundtrack co-produced with his Torsades bandmates.   
By blending traditional Chinese iconography with modern sensibilities, FOOS can "help newer immigrants acclimate to American culture," Yu explains. The characters and their storylines allow him to not only celebrate his heritage but also make it accessible for diverse audiences. It's a role Yu is proud to play: "As an Asian artist, my goal has always been to take a piece of my culture with me wherever I go."
My personal motto is 'Keep Pushin.' It's a reminder to be stubborn in all the right ways, to never give up even when people rain on your day. 
#2: "Keep Pushin'" Your Boundaries 
Yu credits his parents, who currently live in Taipei, with instilling the values that have propelled his success. "I'm so grateful for their support," he says. "Without my parents, I wouldn't be the person I am today." Yu's mother introduced him to the arts at an early age, teaching him how to draw and play the piano. And his father influenced his work ethic, emphasizing the importance of persistence and a positive attitude. "My dad inspired my personal motto, which is 'Keep Pushin,'" Yu explains. "It's a reminder to be stubborn in all the right ways, to never give up even when people rain on your day."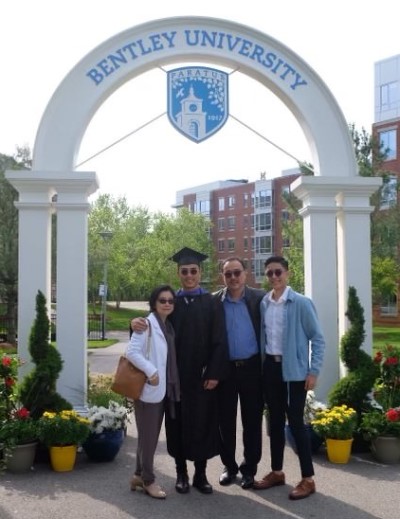 Another pivotal piece of fatherly advice, Yu says, was "to stay open-minded and constantly try new things." As a first-year Bentley student, Yu participated in the MOSAIC Experience, a program designed to help BIPOC (Black, Indigenous and people of color) students acclimate to college life. Through MOSAIC, he says, "I made a great group of friends, and learned so much about other communities and cultures." Those same friends — nearly all of whom he remains close to today — encouraged Yu to explore his love of music, both by curating personal playlists and deejaying at campus parties. His innate musical talent soon led to paid gigs spinning original tunes in Boston clubs. 
Around the same time, Yu was approached by a talent scout for a modeling agency while he and his friends were out shopping. Mindful of his father's words, he embraced the opportunity, and soon was appearing in ad campaigns for recognized brands like Converse, Puma and Reebok. As a model, Yu was able to connect with and learn from others in the entertainment industry; by 2019, after graduating from Bentley with a master's degree in Marketing Analytics (now Business Analytics), he'd cultivated his personal and professional networks to a degree where he felt confident moving to Los Angeles to pursue a music career. 
Yu is quick to acknowledge the collective power of these seemingly disparate decisions. He says being open to new experiences — participating in MOSAIC, trying his hand as a DJ, saying yes to modeling jobs — helped him identify his passions and become more confident about pursuing them. It's also what led him to pick up a paintbrush for the first time, in March 2020. Unable to bring his music to venues closed by COVID lockdowns, Yu sought another creative outlet and turned to canvas. It was a spontaneous — and serendipitous — decision, driven by a desire to test his personal limits; as he notes, "I didn't know I could paint until I did it."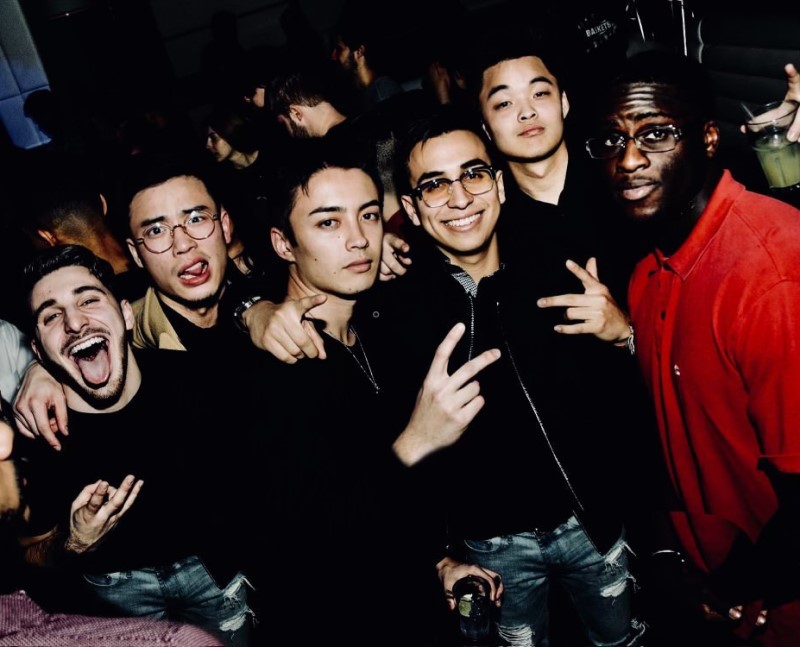 #3: Balance Passion with Pragmatism 
Despite his own success, Yu understands there are no guaranteed outcomes when pursuing a creative career. "Focusing on creating art itself is not always sustainable," he explains, noting that the "starving artist" stereotype exists for a reason. That's why he's kept one foot firmly planted in the corporate world since graduation.
Currently, Yu is a business analyst for New York-based marketing technology company ZETA Global, a fully remote job he was referred to by a fellow Bentley alumnus. For him, having a 9-5 is grounding. "I need something to exercise the analytical part of my brain," he says. And working for a company that focuses on marketing trends has the added benefit of "helping me think strategically about ways to monetize my art."
Yu also draws heavily upon lessons learned during his undergraduate years at Bentley, when he majored in Marketing and minored in Computer Information Systems. "My classes taught me about how to run a business, how to build a brand with authenticity," he says. But perhaps his most valuable insights were gleaned outside the classroom. During his five years at Bentley, he says, he learned that life isn't meant to be lived alone: "At the end of the day, you need to build a community, you need to be connected to people. You need to take time to understand other people's stories, where they come from, where they're going and what they want to do."  
During his events on campus last month, Yu made clear how much he cherishes the friends he made and the experiences he shared as an undergraduate and graduate student at Bentley. "I found such a big part of myself here," he told the audience assembled for the opening of his RSM Gallery exhibit. Gesturing to his paintings adorning the walls, he added, "It really means a lot to me that the place that helped me find myself the most still has a place for me." 
I found such a big part of myself here at Bentley. It means a lot to me that the place that helped me find myself the most still has a place for me. 
Couldn't make it to the RSM Art Gallery opening?