Using state-of-the-art teleconferencing and networking technology, Bentley students are able to replicate the classroom experience in a remote setting, giving them access to and feedback from professors and fellow classmates. This approach also works beyond the classroom setting as student organization meetings and informal activities such as Trivia Night and even student elections can take place remotely. This resilience and creativity has always been part of the Bentley experience, and now it's keeping us together as a community even when we're away from campus. 
How taking risks in sound design can produce big payoffs in filmmaking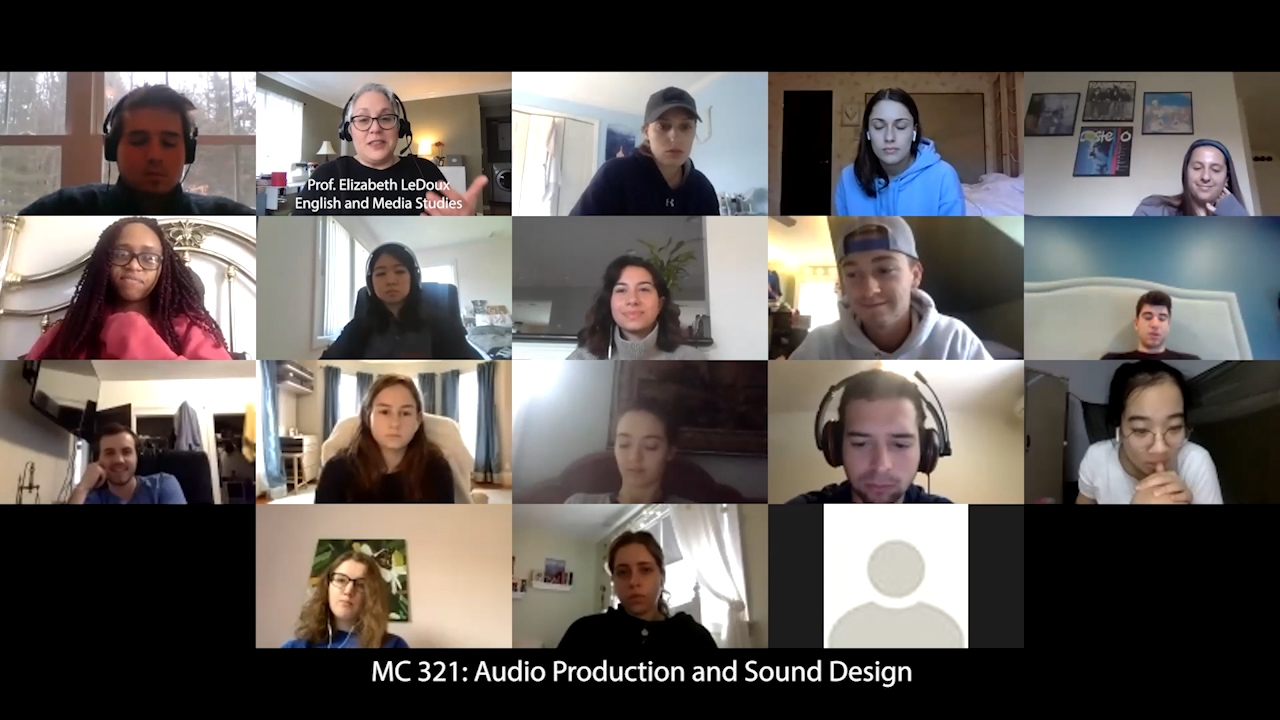 Course: Audio Production and Sound Design
Professor: Liz LeDoux, Senior Lecturer, English and Media Studies
Exploring different ways to manage diversity in the workplace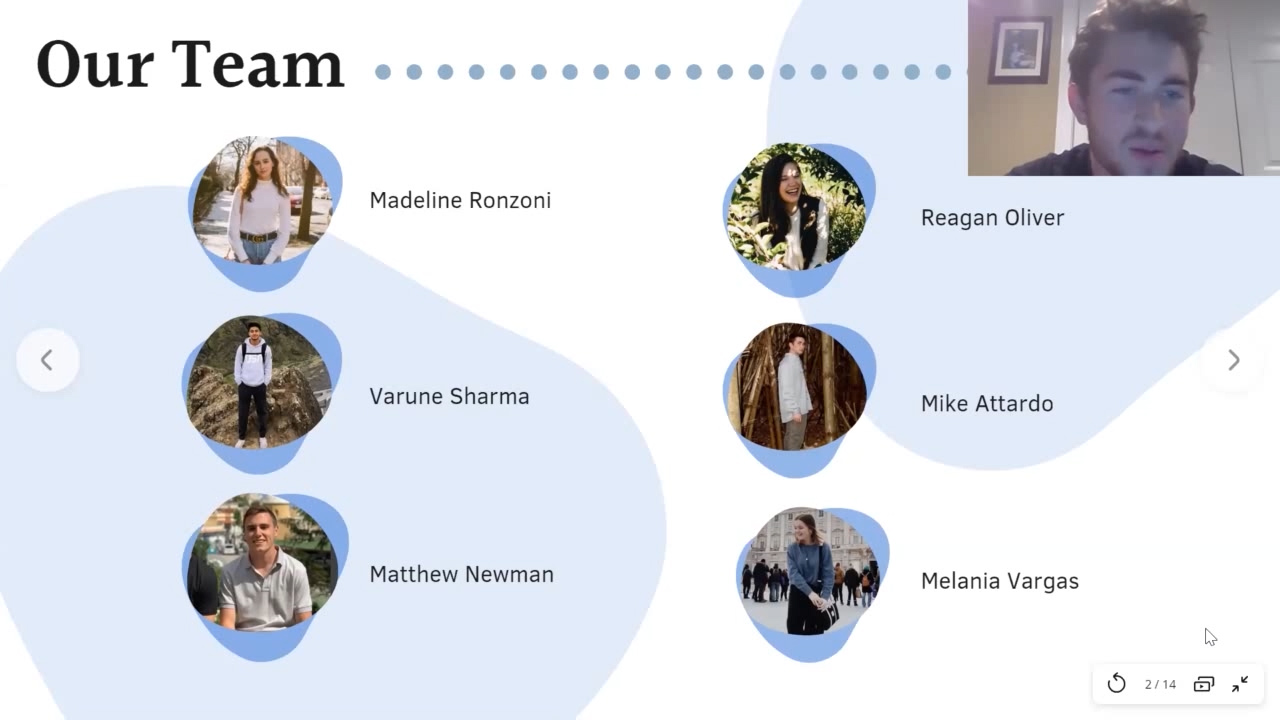 Course: Diversity at Work
Professor: Mateo Cruz, Lecturer, Management
Uncovering a mystery in Florida's Indian River Lagoon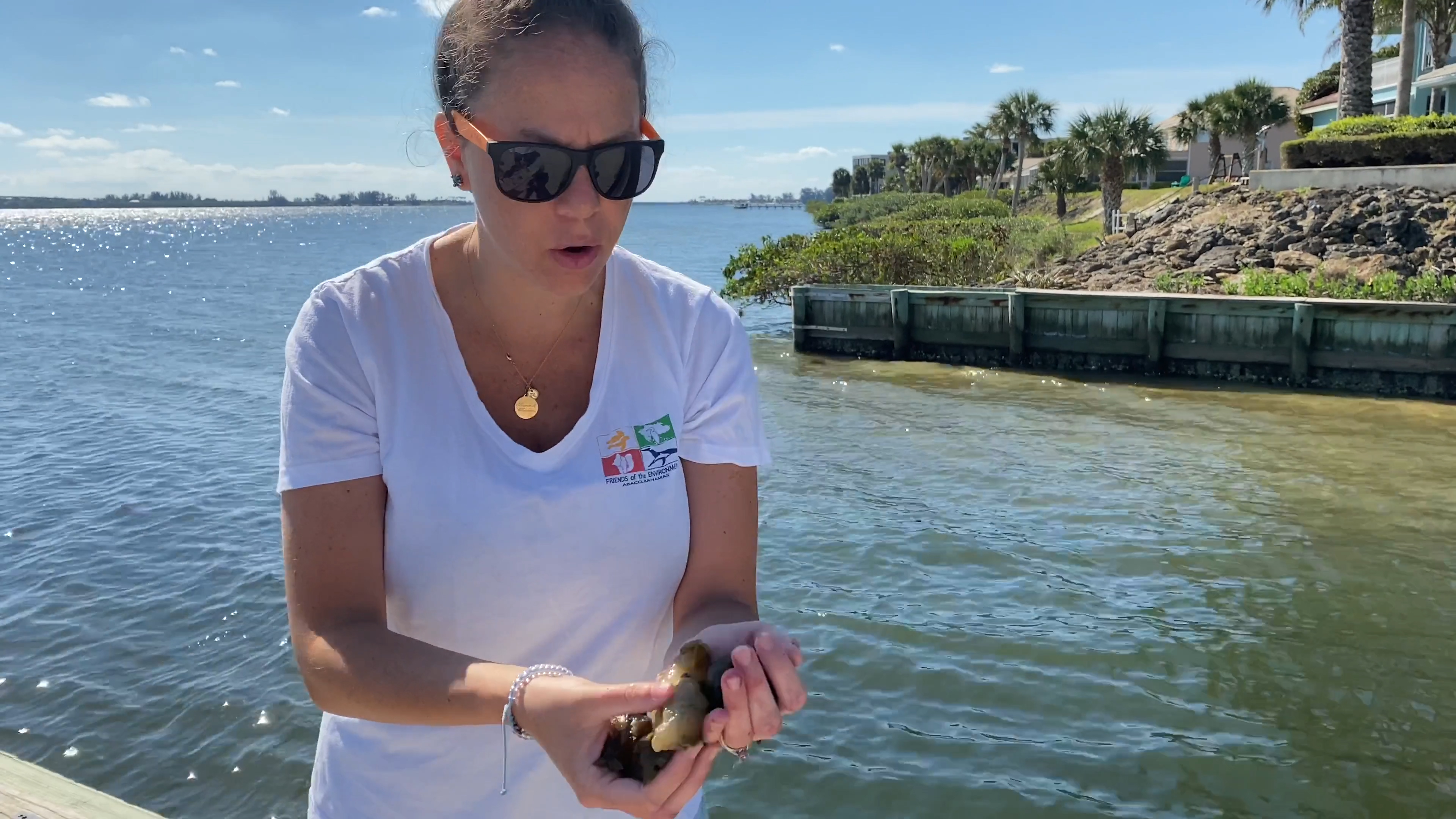 Course: Oceanography
Professor: Besty Stoner, Lecturer, Natural and Applied Sciences
Online learning is really efficient! Students are only a click away from being in their classroom.
Making pandemic short films in the age of coronavirus
 

Course: Video Production
Professor: Jeff Stern, Senior Lecturer, English and Media Studies
Understanding workers' rights and employment at will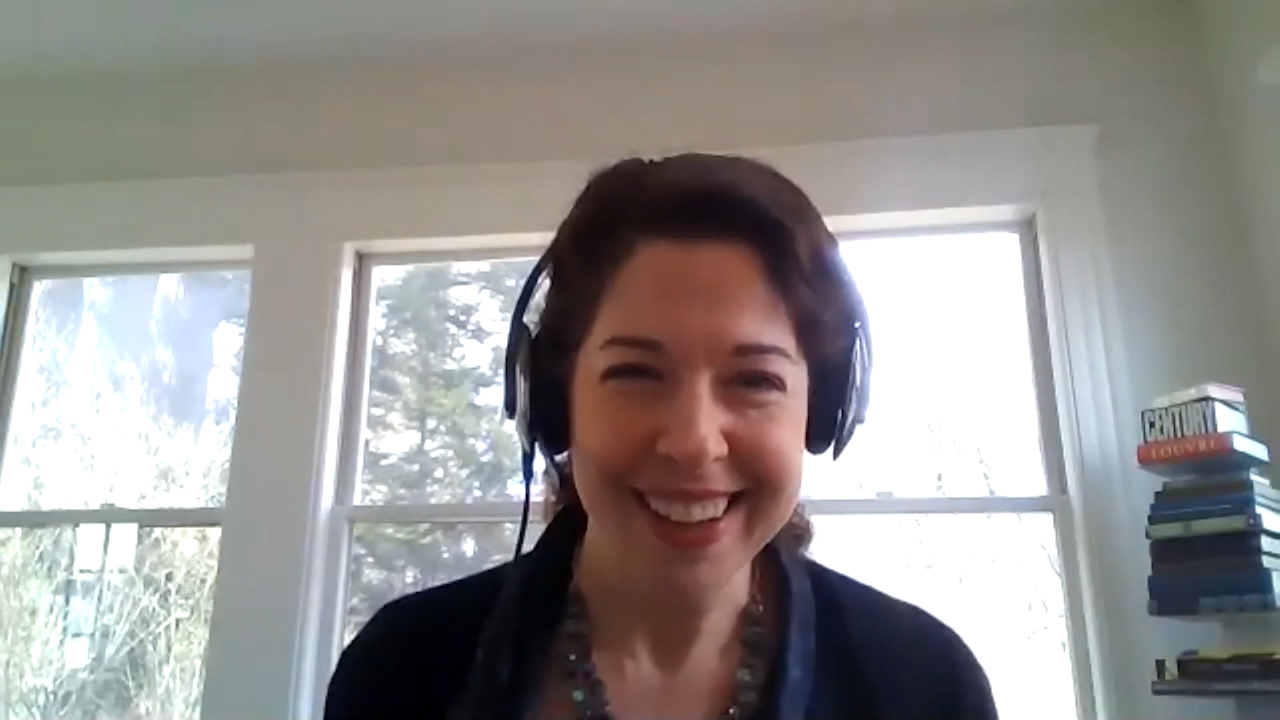 Course: Employment Law
Professor: Liz Brown, Associate Professor, Law, Taxation, and Financial Planning
Pitching experiential marketing solutions to corporate partners
Course: Corporate Immersion
Professor: Erin Flynn, Lecturer, Marketing
Teaching online has been so much fun, and a great opportunity to rethink and reinvent the ways I help my students learn about business law and ethics. My students and I are also connecting more on an individual basis, since we all have more flexibility now about when we can meet. Although we are located all over the world, I feel just as close to my students now as I did when we were all in Waltham.
Associate Professor, Law, Taxation, and Financial Planning
Harnessing creativity to sell products nobody wants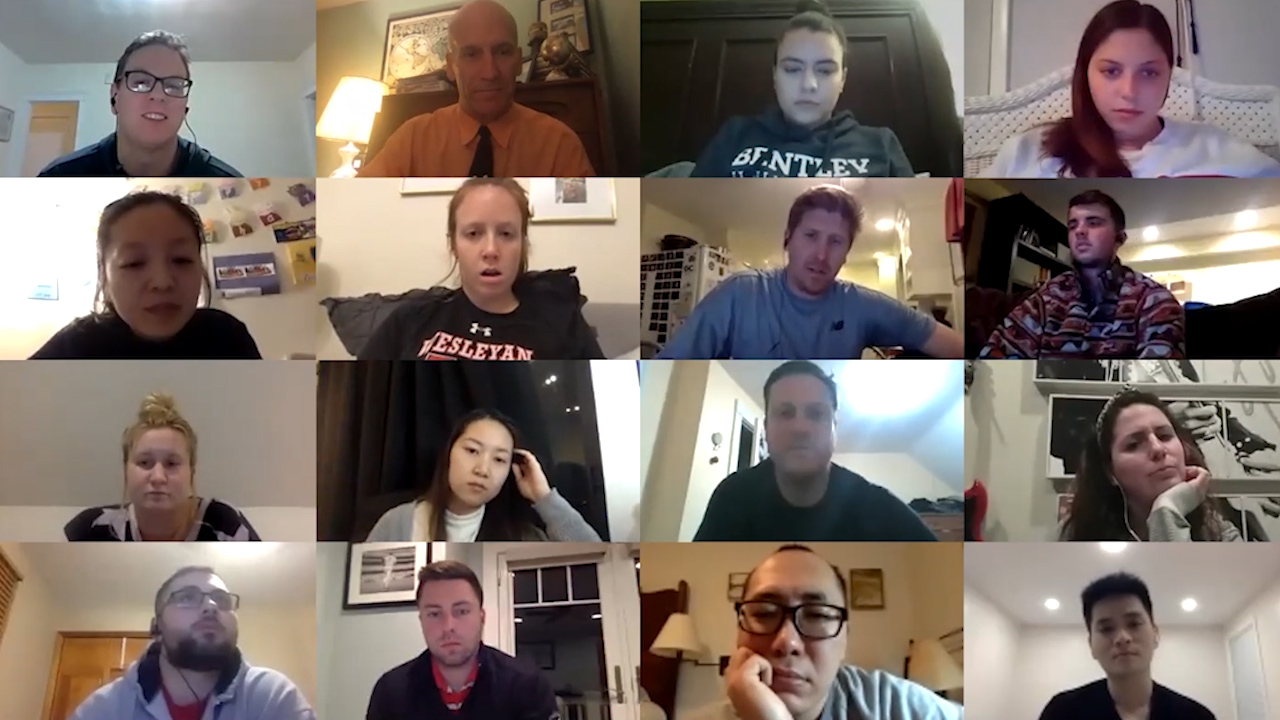 Course: Enhancing Creativity
Professor: Andy Aylesworth, Associate Professor, Marketing
Tackling COVID-19 with a New York-based epidemiologist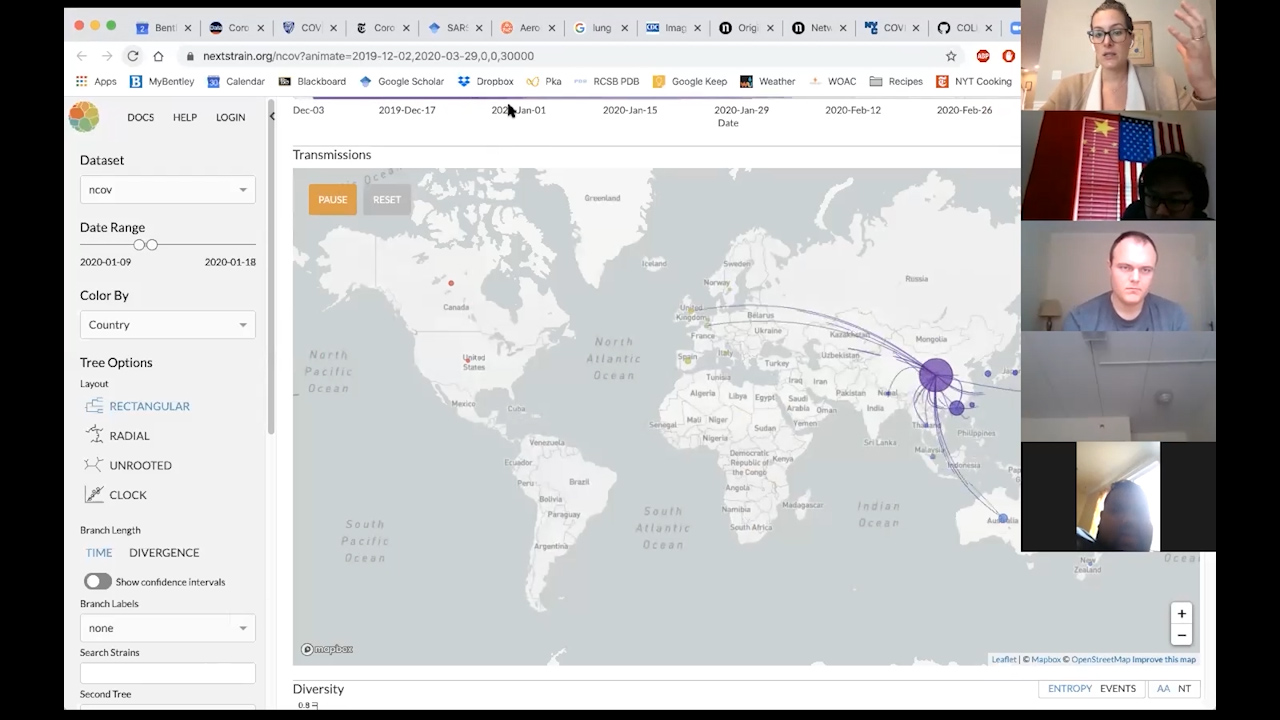 Course: Human Biology
Professor: Zoe Wagner, Lecturer, Natural and Applied Sciences