Justice for All
Professor's commitment to equity and inclusion recognized with 2021 Black Excellence on the Hill award
For as long as she can remember, Kiana Pierre-Louis '99 wanted to be a lawyer. As a young girl, her role models included Thurgood Marshall and Ruth Bader Ginsburg, Supreme Court justices whose commitment to racial and gender equity impressed and inspired her. "Even as a child," the senior lecturer of Law explains, "I understood that the legal system was a place where you could make a difference."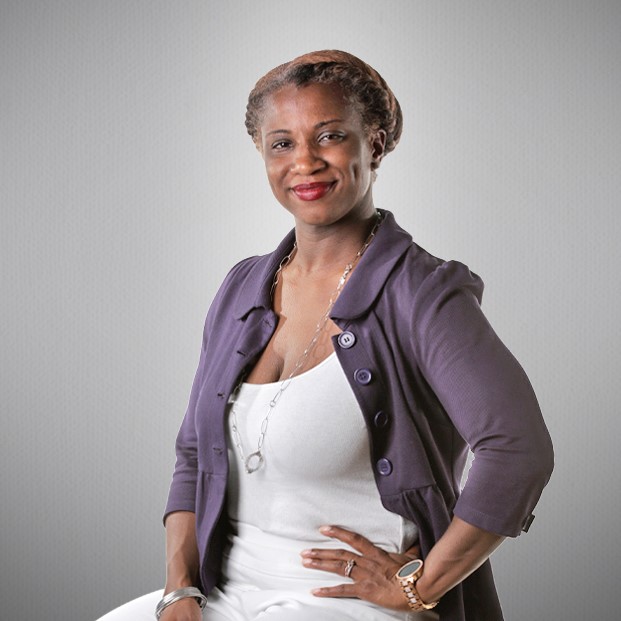 Today, Pierre-Louis is following in the footsteps of her gavel-bearing idols, making a difference — both in and outside the classroom — as an advocate for equity. 
In addition to highlighting social injustices through courses like Race and the Law and Social Justice Law, Pierre-Louis facilitates diversity and inclusion workshops for the Center for Women and Business. She's also a Core Team member of the university's Racial Justice Task Force, which formed in June to explore ways to create a more equitable, anti-racist campus.  
Actively involved in social justice efforts in Sharon, Mass., where she lives with her husband, Richardson, and their two children, Pierre-Louis is a board member and vice president of the non-profit Sharon Racial Equity Alliance, and chair of the town's Diversity, Equity and Inclusion Committee.  
In February, she was recognized for her work in Sharon as a 2021 Black Excellence on the Hill honoree. Sponsored by the Massachusetts Black and Latino Legislative Caucus, the award celebrates the many and varied contributions of Black leaders and changemakers in their communities.  
"I was shocked," Pierre-Louis says of learning that she'd been nominated by Rep. Edward R. Phillips. With characteristic humility, she adds that, as committee chair, "I may be the public face, but I serve alongside nine other people who are just as committed to making Sharon an equitable and inclusive community." 
Racial Justice at Bentley and the Work Ahead
When her family moved to the town six years ago, Pierre-Louis had no plans to engage in local politics. But she felt compelled to speak out after a series of race-related incidents involving her son, who was in kindergarten at the time.  
"One time the other kids told him he could only play with them if he was the Black Power Ranger," she explains. "Another time someone said his skin looked like garbage." Because her son wasn't upset by these encounters, Pierre-Louis let them slide. But then he came home one day in tears, after a classmate refused him a seat at the lunchroom table because of the color of his skin.  
Her son's experiences echoed painful moments from her own childhood. Born and raised in Dorchester, Mass., Pierre-Louis and her older sister participated in the METCO program, a long-standing desegregation program that places Black students from Boston neighborhoods in predominantly white, suburban schools.  
Pierre-Louis recalls walking into her Brookline elementary school and instantly becoming aware of race-based educational disparities. "In my Boston school, I was a star," she says. "But I walked into my fourth-grade classroom not knowing my multiplication tables."  
Pierre-Louis worked hard to catch up academically — and succeeded. Socially, however, she struggled to find her place. As one of the only Black students in her suburban school, she had little in common with her white classmates. And back in Dorchester, she felt shunned by neighborhood friends, who "acted like I thought I was better than them."   
Despite the challenges, Pierre-Louis would do it all over again. "I feel blessed to have been part of the METCO program," she says. "I wouldn't have gotten into Bentley without it." 
Law Professor Asks: Should your Boss be Monitoring your Blood Pressure?
A Business Communications major, Pierre-Louis went on to earn her JD from Suffolk University School of Law with honors. She began her legal career arguing criminal defense and civil litigation cases in court, then switched to corporate and real estate law after opening her own practice. She'd kept in touch with her Bentley professors, who invited her to return to campus to teach a law course. 
"I remember being incredibly nervous," she recalls of her first day in the classroom. "But I absolutely loved it." Pierre-Louis began teaching at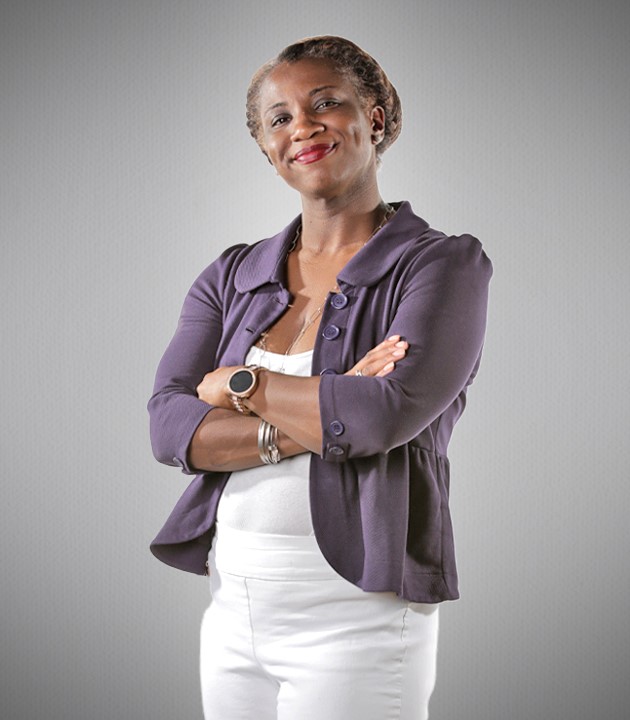 Bentley in 2008, and in the decade-plus since, she's been amazed by some of the changes she's seen. Most notably, that students can now minor in Law. "When I was a student," she laughs, "there was only one class. It's mind-blowing to me that we're sending so many students off to law school now." 
She's also noticed a welcome change in student diversity. "When I first started teaching, I had plenty of classes where I was the only person of color in the room," she says. Though that's no longer the case — "there are students of color and international students in every single class I teach" — Pierre-Louis understands firsthand the importance of creating an inclusive classroom. 
Perhaps that's why her students have consistently looked to Pierre-Louis for guidance and support. In 2019 alone, she was presented with the Joseph M. Cronin Award for Excellence in Academic Advising and Mentoring and recognized as a Faculty Member of the Year for her work with STEP, a pre-orientation program for first-year students of color. 
For Pierre-Louis, the genuine connections she makes with her students is the best part of being a professor. And although many of her students have gone on to become social justice advocates in their own right — for example, Essmaa Litim '18 co-founded the non-profit Arabs Against Oppression, while Annette Choy '22 recently published a book about wrongful, race-based incarcerations — Pierre-Louis shrugs off the notion that she played any role their success.  
"I really just see myself as their support system," she says. "I give them the knowledge, and they take what they learn in my class and continue to grow. I tell them that they have the power, and it's up to them to use their voice and be a force for good." 
Annette Choy '22 explores bias in the U.S. justice system in new book