Why Change is Good
Professor Buono awarded Mee Family Prize for Lifetime Research Excellence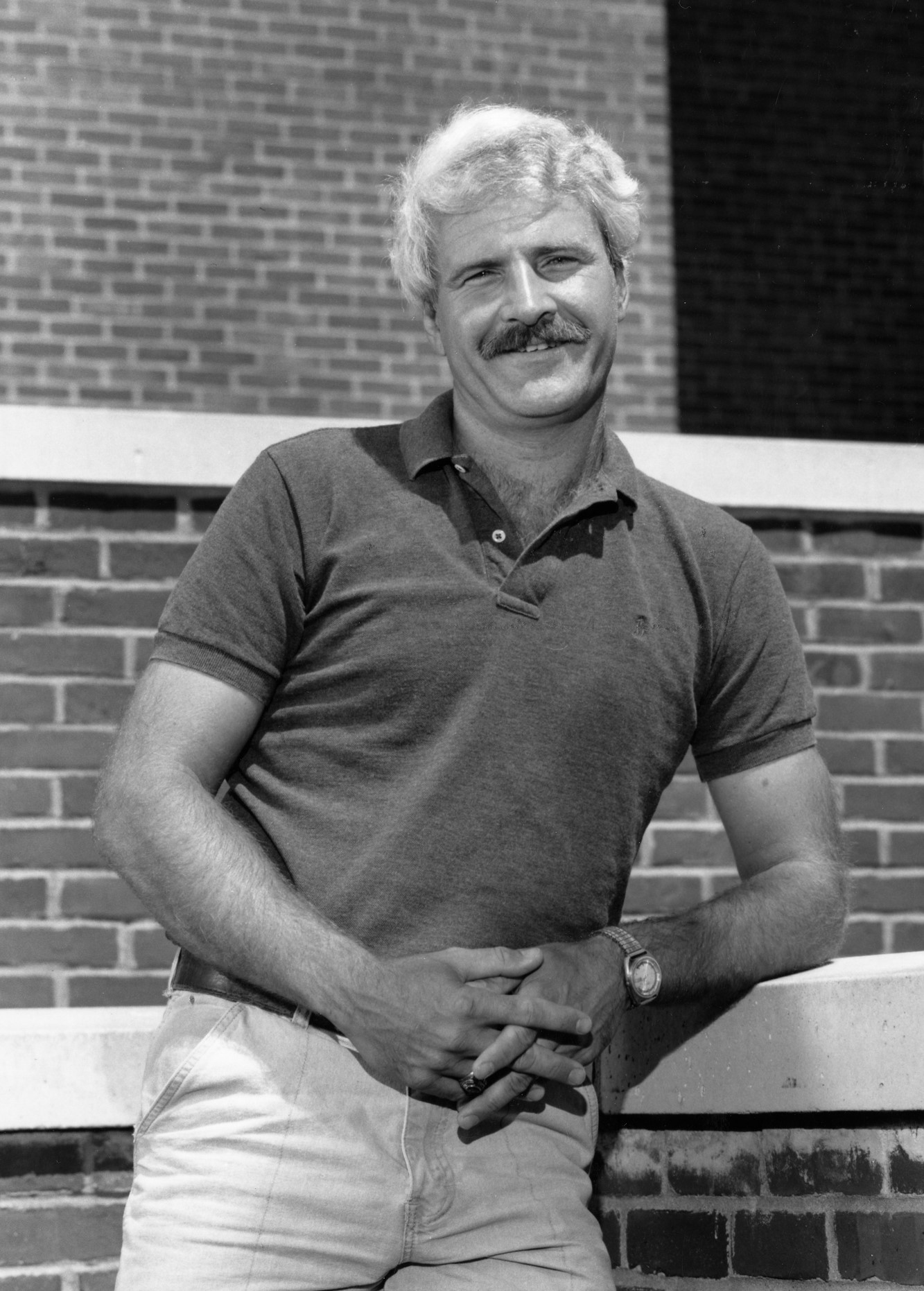 The irony isn't lost on Tony Buono. 
Indeed, as the Management and Sociology professor points out, "I've been fascinated by change my entire professional life — studying it, teaching it, writing about it — but I've been teaching at the same place for 40 years."  
Not that Buono would have it any other way. "Bentley has been a wonderful institutional home for me," he says. "I've been afforded a lot of wonderful opportunities here to follow my passions."  
In pursuit of those passions — which include corporate social responsibility as well as organizational culture and change management — Buono has distinguished himself both in and out of the classroom. Whether creating cutting-edge courses for students in Bentley's MBA program, conducting groundbreaking research in his disciplines (colleague Cynthia Clark hails Buono's 1989 book, The Human Side of Mergers and Acquisitions, as an "industry standard"), or working with the United Nations to advance sustainability education, Buono has consistently shown that, in the business world, change can indeed be good. In the process, he's helped advance the university's reputation as a center for academic innovation.  
In recognition of his efforts, Buono received the 2020 Mee Family Prize. Established in 2012 through an endowed gift from Michael Mee '66 and his wife, Judy, the award is given to a full-time faculty member whose exceptional research has enhanced the university's scholarly standing. 
Bentley has been a wonderful institutional home for me. I've been afforded a lot of wonderful opportunities here to follow my passions.
Professor, Management and Sociology
As an undergraduate at the University of Oklahoma in the mid-'60s, however, "scholarly standing" wasn't Buono's overriding concern. Born in The Bronx, New York, he'd moved with his family to nearby Rockland County in the third grade, where he enjoyed an idyllic childhood. Although he'd earned decent grades in high school, Buono admits his study habits were less than ideal; as a college student, he was far more interested in socializing than syllabi.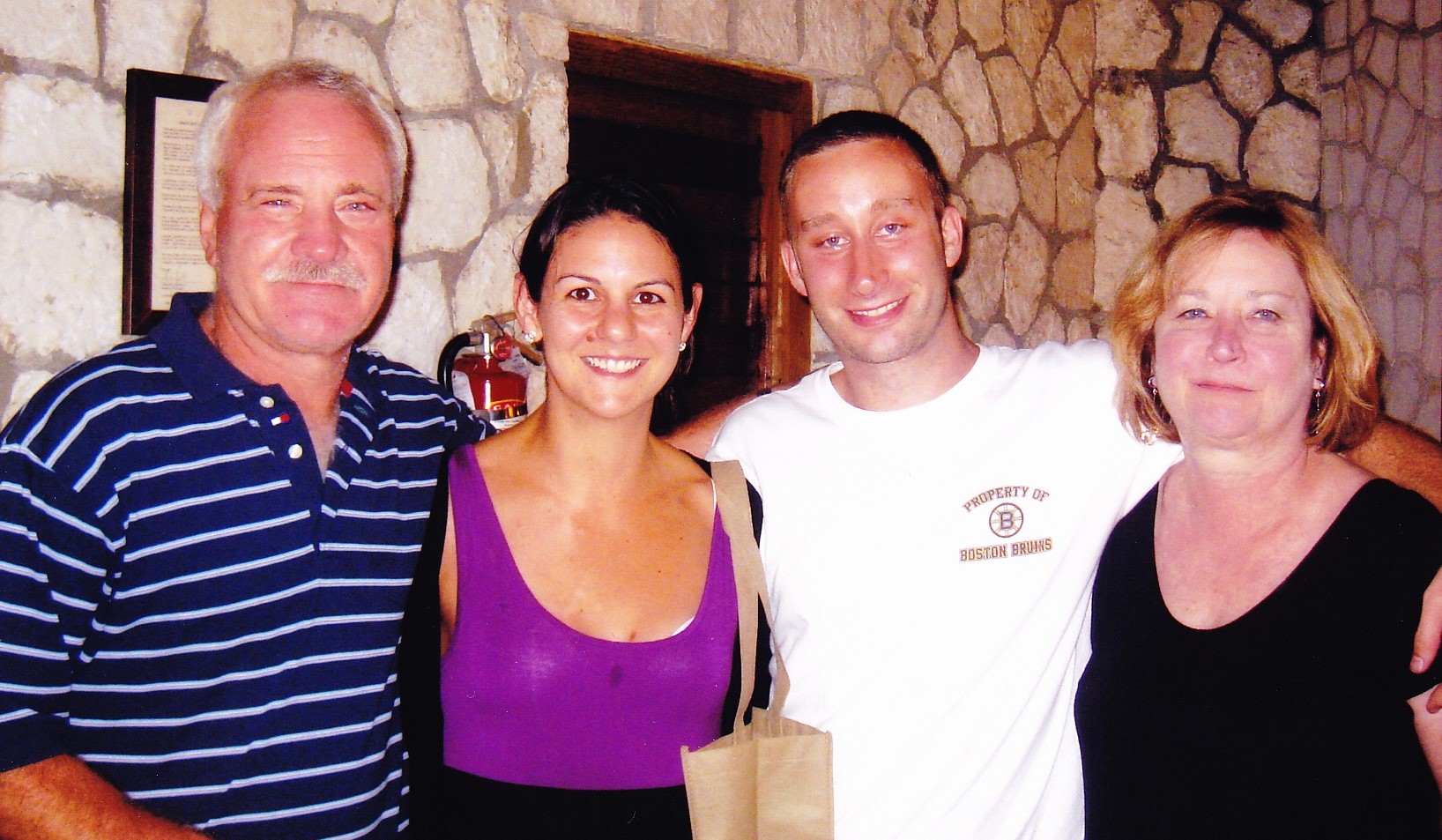 At the same time, America's involvement in the Vietnam War was escalating. Buono, who figured he'd soon be drafted, decided to enlist in the Air Force. "Since I'd been a business major, they told me that I'd probably be working in finance administration out of Colorado," Buono explains. Instead, he was stationed in Karamürsel, Turkey, a town near the Black Sea, as an intelligence analyst.  
Buono was surprised by the assignment — as was his wife, Mary Alice. "We got married, and I shipped off to Turkey two days later. She was able to join me after three months." As his tour in Turkey drew to a close, he learned his next assignment would be Vietnam. "They told me that they wanted to assign me to a base in England, but I didn't have enough time left on my enlistment," Buono explains. "After conversations with my wife, I took a 'short' — that's military lingo for reenlisting before one's tour of duty is over— and was assigned to Chicksands, England." It was during this second posting that "the military became my learning laboratory." 
Through a partnership with the University of Maryland, the Air Force provided opportunities for active-duty personnel like Buono to earn their college degrees. Courses were taught in the evenings and on weekends by local professors; with its proximity to London, Chicksands often played host to instructors from esteemed institutions like King's College and the London School of Economics.  
While Buono enjoyed a wide range of classes ("I was taught economics by the Labour Party's chief policy advisor," he marvels), it was a course in Industrial and Organizational Sociology that piqued his academic interest. "I was completely fascinated" by the confluence of business and social sciences, he says — so much so that, after leaving the Air Force, he enrolled in a master's program at Boston College. 
Buono intended to parlay his degree into a corporate career, but his professors encouraged him to consider higher education. He went on to earn his PhD in Organizational Sociology and began teaching at Bentley in the fall of 1979. "It was an incredibly dynamic place," Buono says, noting that as a newly-minted assistant professor, he was "given a lot of freedom" to develop his own courses and research priorities.  
W. Michael Hoffman Center for Business Ethics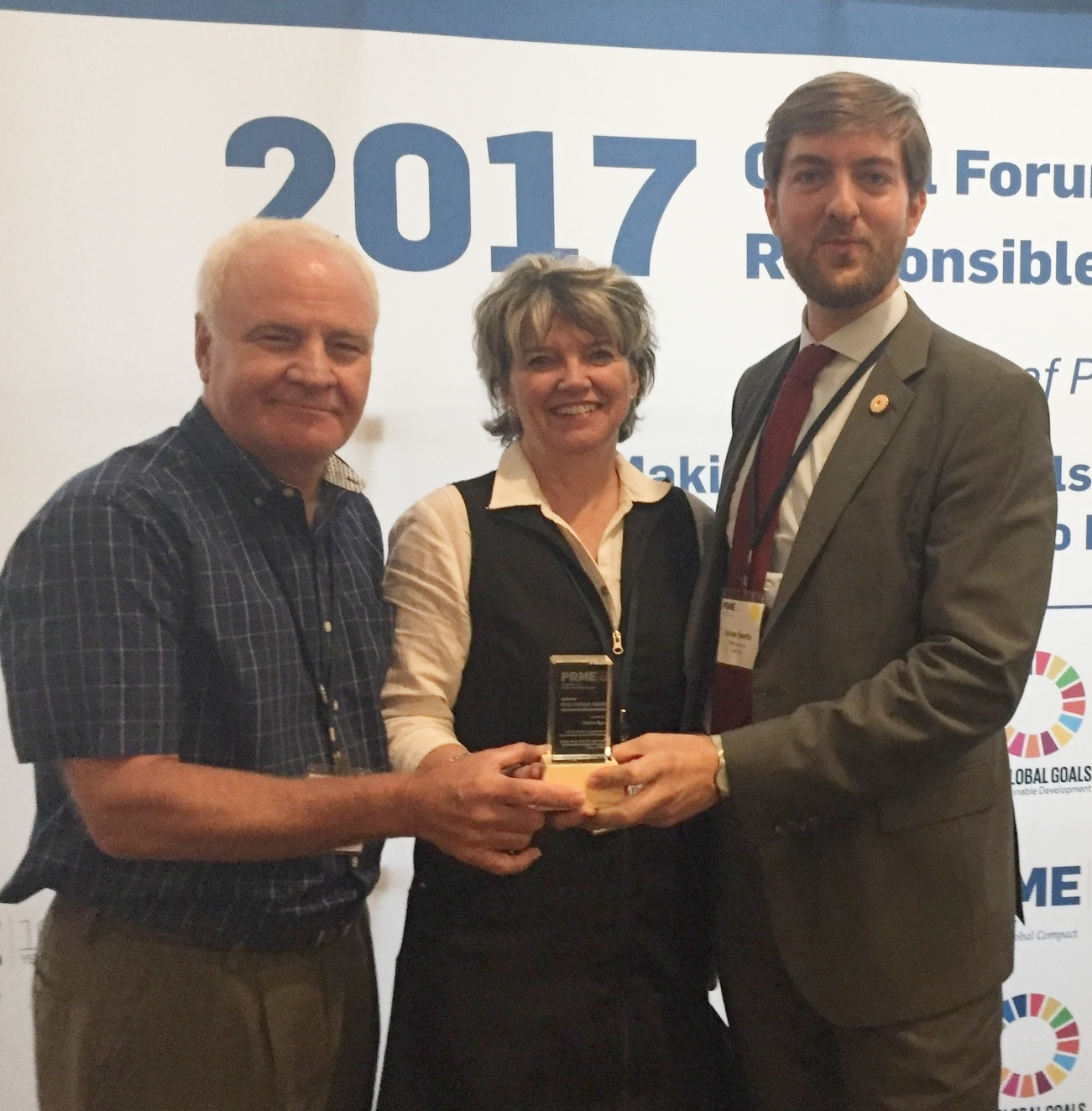 One of the things that drew Buono to Bentley was its emphasis on ethics and corporate social responsibility: In 1976, Bentley became one of the first U.S. colleges to create a dedicated Center for Business Ethics. Buono began working closely with the Center's director, Philosophy professor and department chair Michael Hoffman, shortly after joining the faculty. "Working with Mike was a tremendous opportunity to not only follow my personal passions," he explains, "but also contribute to what I felt would be an increasingly important component of business education."
Those contributions were noticed by Bentley's sixth president, Joseph Morone, who tapped Buono to respond to an interdisciplinary task force report that called for greater integration of corporate ethics and civic engagement. Initially, Buono demurred, citing research obligations as well as recurring teaching appointments at the University of Lyon in France and Copenhagen Business School in Denmark, but as he notes with a chuckle, "Joe was very persuasive." In 2003, Bentley's Alliance for Ethics and Social Responsibility debuted with Buono as director, a role he would occupy throughout the next decade. 
His work with the Alliance provided a springboard to what Buono considers the crowning achievement of his career: Working with the United Nations Global Compact's Principles for Responsible Management Education (PRME) initiative. Founded in 2007, the initiative brings together the UN and business schools around the globe to ensure that aspiring corporate leaders acquire the knowledge and skills necessary to promote sustainable development in the future. 
Buono has been involved with PRME since its inception and is particularly proud that the group's work contributed to the development of the UN's Sustainable Development Goals, a "global blueprint for dignity, peace and prosperity." In 2017, Buono was honored as a PRME Pioneer during a ceremony at the UN's headquarters in New York City. (Fellow Management and Economics professor Patricia Flynn was also honored; Bentley was the only institution with two award recipients.) 
Buono recalls looking out at his fellow academics in UN Headquarters as he stood at the podium to give a speech. "I had goosebumps," he says. "Prior to my work here, the last time I'd been at the UN was during a field trip in the 5th grade." Working with the UN and being recognized as a PRME Pioneer, Buono says, were among the most fulfilling experiences in his life, behind only his marriage and the birth of his son, Chris, a 2005 Bentley graduate.  
But as Buono is quick to acknowledge, this defining moment can be traced back to a decision made more than 40 years ago. "I'm so grateful for the support and encouragement I've received throughout the years," he says. His work with the UN, like much of his academic success, "simply wouldn't have been possible without Bentley. Being honored with the Mee Family Prize is a very meaningful culmination to my career."
Meet Fred Ledley: Building a Bridge Between Science and Business