Through service-learning programs, Bentley students experience the connection between community-based service and academic, individual, and professional development. Bentley Service-Learning and Civic Engagement Center has community partnerships with numerous non-profits where service-learning students can provide support. Learn more.
Student service projects generally involve: 
Direct service through mentoring and tutoring
Nonprofit organizational enhancement projects such as systems analysis, social media plans, marketing and accounting support
Technology support in software and hardware implementation, and computer skill development
Research into such areas as the impact of governmental policy, grant preparation and social issues context
BSLCE students can also participate in specialized programs to provide free tax assistance to low-income residents. These programs include the Voluntary Income Tax Assistance program (VITA), and the Bentley Low-Income Tax Clinic (BLITC), that provides assistance to individuals involved in tax controversies with the IRS. Learn more.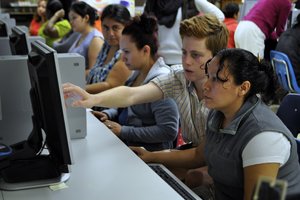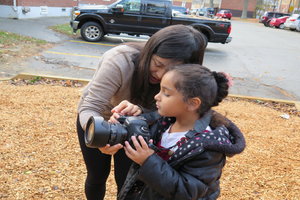 Benefits of Service-Learning for Students
BSLCE service sites provide students with the opportunity to interact with individuals from diverse backgrounds – including race, gender, nationality, age, socio-economic, religion, (dis)ability and sexual orientation. Students regularly interact with children, elders, individuals with disabilities, the economically disadvantaged, individuals whose native language is not English, and members of the business community.
Participating in service-learning programs results in tangible skill building in real-world situations; students can:
Develop critical thinking and problem-solving skills
Build leadership and management skills
Strengthen communication skills, including public speaking
Enhance teamwork skills
Learn about civic responsibility
Develop research and analysis skills
Feeling Inspired?
Learn more about the programs available to BSLCE students!
Service-Learning Internships and Community Work Program