Every year World Usability Day has a different theme, and 2018's theme was "Design for Good or Evil". The inspiration for this year's theme took shape when, at the beginning of 2018, an Emergency Alert text message was sent across Hawaii. This alert was a ballistic missile threat false alarm which caused panic for over 30 minutes. Scott Robertson wrote a blog post explaining how human-computer interaction design failed in preventing this event to happen. Having taken into account how routinization, cognitive load and human error influence our behavior, this false alarm could have been prevented. Robertson inspired the theme for this year's World Usability Day: "Design for Good or Evil".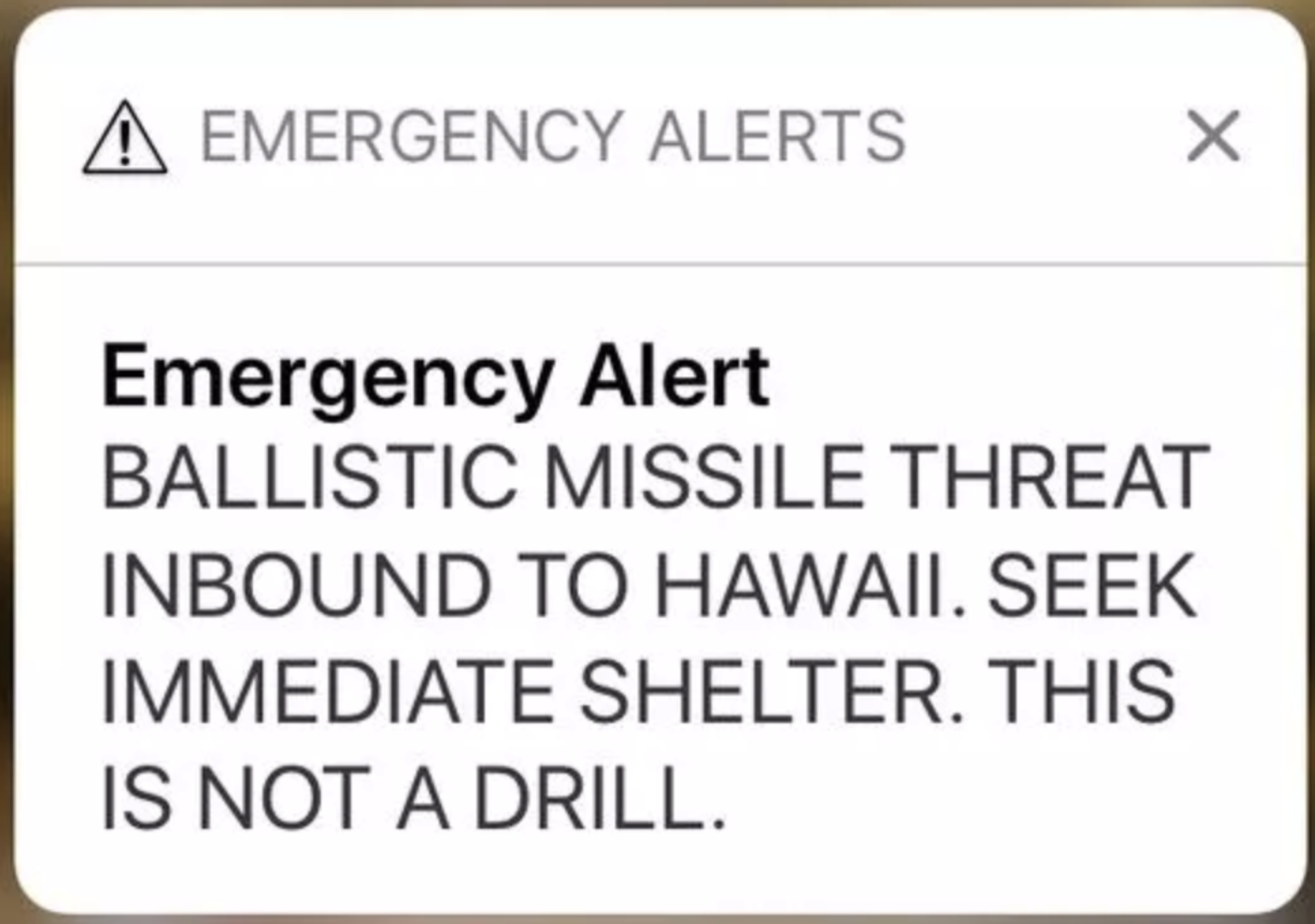 The theme "Design for Good or Evil" was intentionally broad to allow for diverse applications in disparate countries and domains. However, all the events that took place aligned under the common theme of preventing bad design - which can make our lives worse and cause harm - to maximizing good design, which can greatly improve our lives.  Below are a selection of stories from events that took place on World Usability Day in 2018.
Story #1: Los Angeles, CA, USA
DARK UX CASE STUDIES AND ACTIONABLE INSIGHTS
The World Usability Day meetup in Los Angeles featured two talks which addressed the dilemma of Dark UX. Dark UX is when UX design is manipulative or forces users to take actions they probably wouldn't take if they understood the situation fully. As UXPALA member Aubrey Foronda purports in her article, designers have the responsibility and the power to design products that solve user's problems, not cause more problems. For the first talk in LA, Jill Vacarra spoke about how dark UX patterns and sustainability are interrelated. Vacarra discussed how, as designers, instead of feeding addictive behaviors which cause waste and unsustainable practices, we can advocate for sustainable product development in our design processes. The second talk given by Michael Newcomb discussed how designing for good includes designing accessible, inclusive products and services. He shared that it is our responsibility as designers to advocate for all our users, regardless of ability.
​
Story #2: Consumer Reports - Yonkers, NY, USA
HELPING CUSTOMERS DISTINGUISH GOOD AND BAD PRODUCTS
As part of Consumer Reports third annual World Usability Day event, Consumer Reports donors and staffers shared their perspectives and case studies on the importance of good design and usability for products that are part of our everyday lives. Examples of topics that were presented were: revealing misleading food labels; usability testing Consumer Reports online; identifying misuses of car seats; examining different designs of thermostats; comparing smart functions of smart coffee makers; exploring smart capabilities in microwaves, dishwashers, washers and dryers; demonstrating features in robotic vacuums; and exploring the Tesla user experience. At this event, Consumer Reports employees highlighted ways customers could distinguish between well- or poorly-designed products.
​Ahuja, C. (2018, November 8). Charu Ahuja.
Story #3: Scottsdale, AZ, USA
"THE PARADOX OF PERSONALIZATION" AND "ARE ROBOTS KILLING OUR HUMANITY"?
This event featured two attention-grabbing presentations, "The Paradox of Personalization" by Jon Reily and "Are Robots Killing our Humanity?" by Matthew Schafman. Both talks had a common thread; namely, that good UX can cause delight and bad UX can cause problems, and were followed by a workshop and networking opportunities. In his talk "The Paradox of Personalization", Jon Reily discusses how companies today are racing to personalize their experiences, but these experiences aren't as advanced as many customers believe. In another talk, "Are Robots Killing Our Humanity?", Matthew Schafman spoke about how many of the traditional tasks which were given to human workers are now given to machines. With the growth of AI and robots, some believe that humans should focus on higher-order tasks, but even these higher-order tasks are slowly being taken over by bots, with sometimes detrimental results.
​
Story #4: Riyadh, Saudi Arabia
UXBERT Labs organized their World Usability Day 2018 event in Riyadh, Saudi Arabia. Their goal was to develop a clear understanding of this year's theme while also having fun. The event consisted on a series of activities: a discussion focused on a good and an evil design; an analysis of images of products with evil designs while suggesting how to make the designs good; and the finale, a competition on how to create good designs using a box of raw materials.
​
Story #5: Guimarães, Portugal
World Usability Day was celebrated with a 2-day event organized by the Computer Graphics Center in Guimarães, Portugal. The first day consisted of a conference which had 12 speakers addressing different topics, such as: perspectives that lead to good or evil design; the evil of everyday products used by a blind person, with their accessibility being recorded over the span of 2 weeks; and the present and future of autonomous driving. The second day consisted on technology demonstrations and a roundtable with a panel discussing usability challenges in medical devices, standalone vehicles, new interfaces and smart cities.
​
Thank you to everyone who participated all over the globe in World Usability Day in 2018! We're looking forward to having you participate again in World Usability Day on November 14, 2019 when we will explore the theme "Design for the Future We Want". Visit us at https://worldusabilityday.org
About World Usability Day
From World Usability Day's origins in 2005 (when only a couple of events happened to mark the occasion) to 2018 (with 70 events taking place in 36 countries), it has since burgeoned into an impactful, large-scale and truly global occurrence.​
On this single day of events celebrated worldwide, individuals and organizations emphasize the core mission of World Usability Day: to work towards designing easy-to-use, accessible products and services that are essential to our lives.
At its founding in 2005, the World Usability Day Charter was signed which declared that "human error is a misnomer". It states that technology should enhance our lives, not cause stress, danger, or other difficulties. The Charter also formalized the objective of its founding members to ensure that technology should help people live up to their full potential and create a better world. For more information about World Usability Day, upcoming events, or the World Usability Day newsletter visit us at https://worldusabilityday.org
Elizabeth is a Principal UX Consultant at the User Experience Center. She has worked as a consultant and employee in several major corporations for more than 28 years. Her experience includes design and development, ranging from website and applications to hardware products and technology development. Elizabeth has completed projects for many major corporations and academic institutions. She holds four patents in intelligent user interface design.
Elizabeth is Founder and Director of World Usability Day, which she started in 2005 after her term as President of Usability Professionals Association was completed. World Usability Day has grown to include 44 countries with more than 180 events. Elizabeth was recognized for this work through the UPA Lifetime Achievement Award in 2009,
Elizabeth is the author of the book Successful User Experience: Strategies and Roadmaps published by Morgan Kaufman and frequently publishes in industry journals, has written chapters in three published books and presents lectures at conferences around the world.
Elizabeth holds a Bachelor of Arts in Fine Art Photography and Printing Technologies from Goddard College and a Master of Science in Visual Studies (User Interface Design and Computer Output) from the Media Lab at MIT.
Gitanjali is a User Experience (UX) Research and Design Associate at the User Experience Center (UXC). Prior to joining the UXC, she worked as a educator and instructional designer at schools in the Boston Area. She is passionate about researching and designing meaningful experiences, understanding users' mental models, and learning about their values. In addition, she is fascinated by the intersection between technology, ethics, and innovation.
Gitanjali holds a Bachelor of Arts degree from the University of British Columbia where she majored in International Relations and minored in English. She also holds a Master of Education degree from the University of Toronto. She is currently pursuing a Master of Science in Human Factors in Information Design at Bentley University.
Maka is a Research Associate at the User Experience Center. Prior to joining the UXC, in the last 3 years she worked as a User Experience Consultant in Chile, designing strategies and experience through research methodologies for clients of banking, insurance and retail industries. She's very passionate about innovation and how technology will shape the future.
Maka holds a Bachelor of Arts in Social Communications and a Master of Arts in Media, both from Adolfo Ibáñez University, Chile. She also holds a certificate in Information Architecture and User Experience from Universidad del Pacífico, Chile. She is currently pursuing a Master of Science in Human Factors in Information Design at Bentley University.
You can connect with her on LinkedIn.
Ryan Pham is a Research Associate at the User Experience Center. Prior to joining the UXC, Ryan had a co-op working as a User Experience Designer at State Street. In this role, he assisted team members to craft a number of design components, constructing a Design System for the corporation.
Ryan holds a Master of Business Administration with a concentration in Corporate Finance from Northeastern University. He is currently pursuing a Master of Science degree in Human Factors and Information Design from Bentley University.
Let's start a conversation
Get in touch to learn more about Bentley UX consulting services and how we can help your organization.
Other UXC Blogs You Might Like