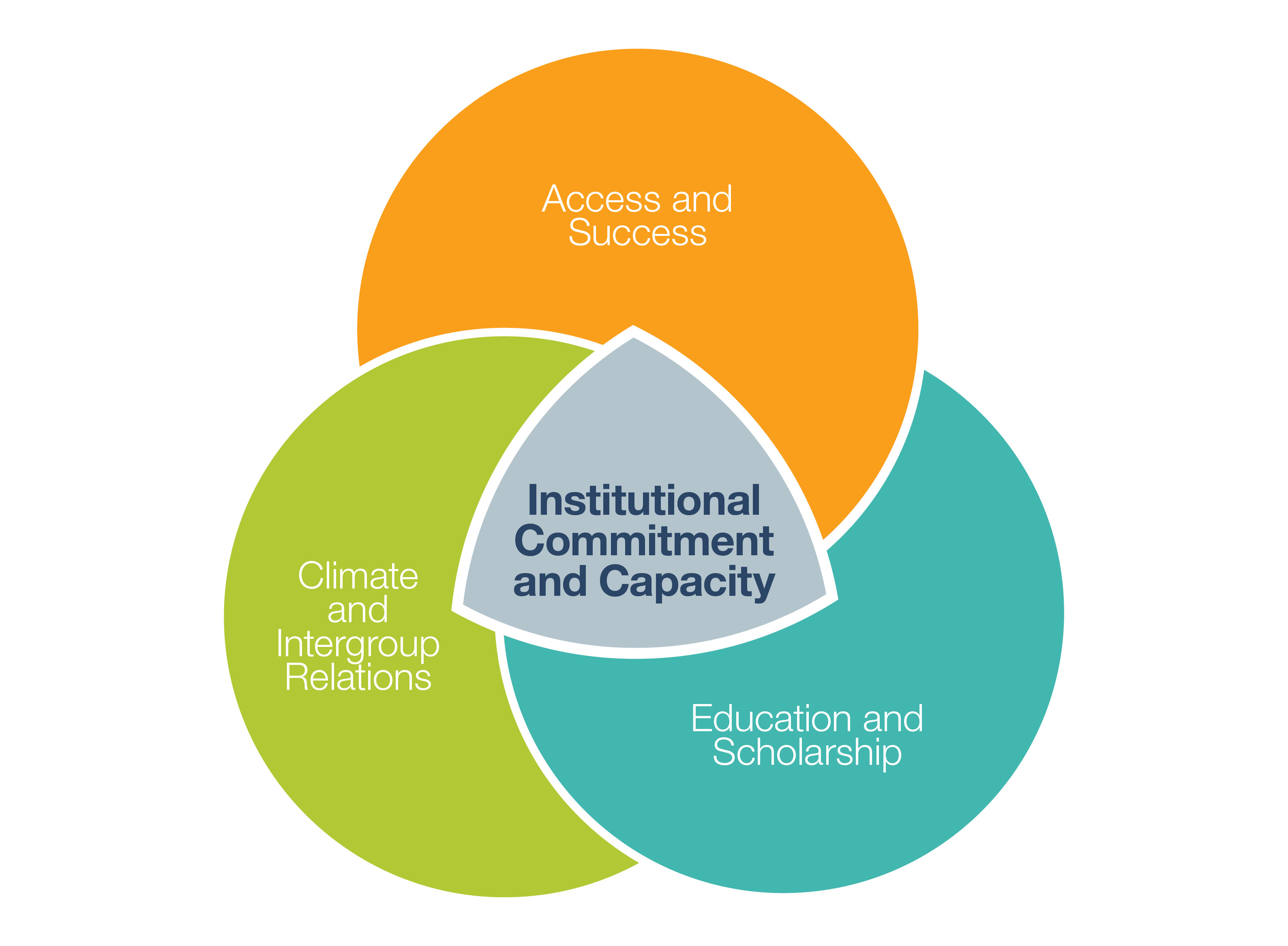 Bentley University has named Inclusive Excellence as an enabling feature of our strategic plan. This framework drives our mission to create and maintain a more just, inclusive and equitable campus. Our vision is to create an inclusive institution in which people do not experience barriers to their learning and development because of aspects of their identity unrelated to their performance. 
Crafted by Drs. Damon A. Williams, Joseph B. Berger and Shederick A. McClendon, Inclusive Excellence considers four features of an inclusive campus. These four features are described below. More information can be found in the full Association of American Colleges & Universities full report.
1). Institutional Commitment & Capacity
A commitment to diversity is embedded in institutional practices AND attention is paid to developing capacity of all members of the community to be effective in a diverse environment.
2). Access & Success
The University supports efforts to increase the compositional number and success rates of historically underrepresented students, faculty, and staff members.
3). Climate & Intergroup Relations
The University has developed a psychological and behavioral climate supportive of all community members AND works to develop capacity for enhanced quantity and quality of interactions across differences.
4). Education & Scholarship
Diversity is embedded into the educational (curriculum, pedagogy, and co-curricular activities) and academic (research and scholarship) engagement on campus.
Committing to Inclusive Excellence:
To achieve these goals, we all must commit to the following:
 Building Capacity – We are committed to building institutional capacity for inclusion by providing opportunities for community members to develop competency and skills that create an inclusive community.
 Requiring Accountability – We are committed to ensuring that diversity and inclusion are embedded in all of our policies, practices and procedures.
 Ensuring Equity – We are committed to actively monitoring our compositional and outcome data to ensure equity.
 Providing Resources – We are committed to providing the resources necessary to achieve our goals and rewarding efforts to attain our goals.