2024 Courses
Dates & Deadlines
January & March 2024 GBE Deadlines
October 1, 2023: Scholarship & early bird deadline
October 13, 2023: Scholarship announcements
October 15, 2023: Final application deadline
October 22, 2023: Acceptance announcements
May 2024 GBE Deadlines
January 15, 2024: Scholarship & early bird deadline
January 29, 2024: Scholarship announcements
January 31, 2024: Final application deadline
February 4, 2024: Acceptance announcements
Depending on their program, graduate students at Bentley University have a wide array of available international experiences.
Global Business Experiences
We proudly offer Global Business Experiences, intensive, 3-credit education abroad experiences during semester breaks. GBE courses are open exclusively to graduate students, who can use these courses as electives toward their graduate degree. GBE students will travel abroad with a Bentley professor on an immersive learning experience. GBE courses offer students the opportunity to combine cultural activities with business, NGO, or other relevant site visits. Students have the advantage of meeting contacts at overseas organizations they would not likely encounter as a tourist, all while traveling with other Bentley students.
Because GBEs take place during January break, Spring break, or in May after exams, graduate students can study abroad with minimal disruption to their personal, professional, and academic lives.
Physical Activity During the Faculty-Led International Course/GBE
Please be aware that faculty-led international courses/GBEs are not typical classroom experiences, and students may be expected to participate in physical activities during their time abroad. Some of these activities may be quite strenuous. Students may be asked to participate in physical activities, such as walking or hiking, as a part of the experience. Students are expected to participate in physical activities as a part of the course, unless they require any modification and/or reasonable accommodation due to a disability. Documentation from the Office of Disability Services will be required in such cases.
Global Business Experience Application Process
Application links are available on each course description page. Applicants must submit a letter of intent and a $500 non-refundable deposit. The deposit confirms that, if accepted, the applicant is committed to enrolling in the course and participating in the entire travel program. If an applicant is not accepted into the course, or if the course must be cancelled, the deposit will be refunded.
Acceptance decisions are at the discretion of each faculty leader. Applicants may be contacted for an interview with the professor and/or co-leader of the course so they can more accurately assess your readiness for the experience. The interview, in conjunction with your letter of intent and other factors such as academic standing, will be used to determine an acceptance decision.
Financial Information
Costs vary by program type; please see the course budget sheet in your course's program page for individual program fees. A range of program costs has been listed below:
| Budget Item: | Estimated Cost Range |
| --- | --- |
| Program Fee: | $5,430 - $6,300 |
| Airfare: | $1,400 - $2,100 |
| Admin Fee: | $125 |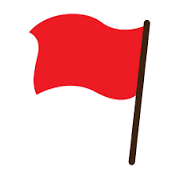 Bentley merit scholarships do not apply to Global Business Experience courses. However, it may be possible to obtain loans for these costs.  Please visit the Office of Financial Assistance and speak with a financial aid counselor to discuss these options.
Scholarships
Additional financial information, including the refund/withdrawal policy for faculty-led programs, is available on our finances page. Please contact the Office of International Education with questions.
Click here to see the COVID-19 Vaccination Policy for FLICs and GBEs.