This program was helpful, thought provoking and rigorous. I leave being refueled as a leader.
Manager Vendor & Project Management, Boston Medical Center Health Net Plan
Must Have Skills for Emerging Leaders
Gain the tools, strategies, and frameworks that will enable you to capitalize on your leadership strengths and become a more strategic and effective leader. 
During the program you will:
Gain a deeper understanding of leadership and your personal leadership strengths and style
Develop methods to improve team dynamics and maximize team effectiveness
Learn how to drive project success through high-performing teams, risk mitigation, and stakeholder engagement
Benefit from interaction with a peer network from a broad array of industries
Reinforce your learning through highly interactive exercises and case studies to ensure that you are fully prepared to put your new skills into practice
Program Topics and Structure
Effective Leadership is a 5-day program offered over five consecutive days from 8:30am – 4:30pm.
Day 1. Understanding Leadership and Yourself as a Leader
Leadership versus management
Effective traits of leaders
Leadership styles and types
Situational leadership
Day 2. Developing Personal Leadership
Fostering trust and candor
Emotional intelligence
Strategies for effective followers
Day 3. Leading High-Performing Teams
Factors that impede team performance
Proven models for leading teams
Characteristics of high performing teams
Team development cycles
Team management through change
Day 4. Leading Projects: Getting Things Done
Tools & techniques to facilitate high-performing teams
Identifying and mitigating risks
Managing stakeholders
Conflict management
Persuasion
Day 5. Pulling It All Together
Capstone team simulation exercise, where you have the opportunity to apply the new tools, strategies and skills that you have learned
Who Should Attend?
Effective Leadership combines the key elements of advanced study in leadership and strategy with engaging team learning and the development of a peer network. It has been developed to improve and enhance the skills of those charged with managing a team or group, including:
Team Leaders
Project Managers
Directors
High-potential Mid-level Managers
Meet the Faculty
Without exception, the instructors are highly qualified experts in their fields, with extensive real-world experience. Most are also regular lecturers at the MBA level and all are actively involved in senior management consulting roles with some of the world's leading organizations. Some faculty featured in this program include: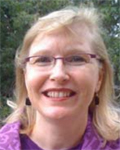 Mary Marcel is a Senior Lecturer of Information Design and Corporate Communication at Bentley University. Ms. Marcel has extensive consulting experience in public health and public health research.  She teaches Advanced Managerial Communication and topics including persuasion, analyzing and addressing specific audiences, motivating teams and directing projects.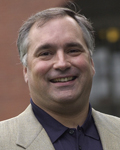 William Starner spent over 25 years in executive management roles including general management, marketing, customer service and human resources. He has extensive international business experience and possesses in-depth knowledge of a variety of industries. Mr. Starner is an Adjunct Professor of Management at Bentley University where he teaches courses in Leadership, Negotiation and Interpersonal Relations in Management.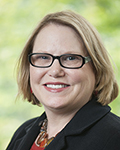 Elaine Walker has over 20 years of corporate and consulting experience in senior HR positions for high-performing multinational organizations. As both a lecturer and the chair of the Human Resources concentration at Bentley University, Elaine focuses on preparing HR specialists for the challenges of the future. Additionally she teaches in the Bentley MBA program in which she focuses on managing contingent workforce programs, improving global employee engagement and understanding the realities of generational differences.
Register and Become a More Strategic and Effective Leader
Spring 2020 Program Dates
Includes 5 Days of Learning
Session Times: 8:30 am - 4:30 pm
Dates and registration for spring 2020 coming soon.
Program Cost: $4,950
Program fee includes tuition, instructional materials, continental breakfast and lunch.
Register early to receive a 10% discount.
Bentley alumni receive a 15 percent enrollment discount.
Bentley Refund Policy
Bentley University will grant a full refund for cancellations received at least 30 days before the program start date. A 50% refund will be given for those cancellations made prior to fourteen days of the program start date. No refund will be granted for those cancellations received after that time.
Offer Effective Leadership at Your Location Tailored to Your Business
This program provides the perfect mixture of practical techniques and theoretical knowledge for developing leaders.
Implementation Business Team Lead, Azura Healthcare
Get More Info
We are happy to answer your questions and provide more details about the program. 
Contact Lisa Dinsmore, Associate Director of Executive Education ldinsmore@bentley.edu 781.891.3458
More Bentley Leadership Development Programs
Please provide the requested information to download the Effective Leadership brochure.