Taking Charge: Women's Executive Leadership
Fall 2020 Program Starts October 8th
The Taking Charge program has provided a wonderful opportunity to self-reflect on my leadership style. I'm much more aware of what I'm saying, how I'm saying it, and how I'm leading my team.
Vice President of Marketing, Amica Insurance
Critical Topics, Active Learning, At a Pace That Works
Taking Charge focuses on the critical knowledge and skills you need to effectively lead and impact your organization. Together with other senior women leaders, participate in interactive classes led by faculty members who are ongoing practitioners in their areas of expertise. The program sessions are structured to fit the busy schedules of our participants, and promote the best learning environment. You will come to campus for a full day session, every other week for 5 sessions. This will enable you to process what you have learned, and incorporate new skills into your current role as you progress. Your final session will consist of two days to take a deep dive into your leadership capabilities through the review of your 360 assessment and then creating an action plan based upon that feedback to continue developing and growing beyond the program.
During the program you will:
Gain insight into your leadership strengths and developmental opportunities
Understand the unique challenges of women in leadership and strategies for advancement
Strengthen your communications skills for improved effectiveness with internal and external constituents
Build knowledge on strategic leadership and change management 
Participate in an executive coaching session focused on engaging and leading teams
Define your personal vision for leadership
Learn to build a business network for the long term
Meet senior level women who will give candid insights for the journey ahead
Program Topics and Structure
Taking Charge begins with a two-day session, followed by five one-day sessions on alternating weeks from 8:30am – 4:30pm over the course of three months. 
Women in Leadership
What's in the water
Leadership and you
Leadership styles
Management versus leadership
What role does gender play?
Leading Through Change
Simulation exercise
Managing and promoting change
Engaging followers and stakeholders
Measuring and communicating results
The Power of Communication
Negotiating well – types and styles
Advocacy
Interests versus positions
Power negotiation
Ethical standards
Difficult conversations
Strategic Leadership
Why strategic thinking is important
Characteristics of strong strategic leaders
Levels of strategic thinking / leadership
Challenges to strategic leading and mitigations
Women on Boards - Why should you consider future board involvement
Corporate versus nonprofit boards
Expectations and responsibilities of board members
Board compensation
Essential strategies to seeking board position
360° Leadership Assessment
Executive Coaching‐ Leading Teams
Small group sessions with professional executive coaches

Team dynamics exercise with individual and group feedback

Leader as coach: how to coach your people

Individual and team feedback
Celebration of Accomplishment
Who Should Attend?
Committed professional mid-to-senior level women who are:
In a significant management role, demonstrating career progression
Designated to assume increased responsibilities
In a period of transition or moving between functional groups
Desire enhanced presence and confidence for the next career stage
Organizational titles of participants may vary dependent on the size and type of their business. The cohort of 15-20 women may include program managers, senior directors, CFOs and financial managers, general counsels, operating managers, vice presidents and similar.
Program Requirements
Participants should have a minimum of eight years of progressively responsible experience within a corporate or professional organization.
All participants are required to obtain agreement from their selected peers, direct reports, and manager to complete an assessment tool three weeks in advance of the program start. All results are kept confidential (as outlined in a letter that is provided for this exercise).
Meet the Faculty
Without exception, the instructors are highly qualified experts in their fields, with extensive real-world experience. Most are also regular lecturers at the MBA level and all are actively involved in senior management consulting roles with some of the world's leading organizations. Some faculty featured in this program include: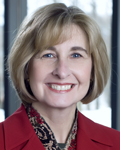 Susan M. Adams (PhD Georgia Institute of Technology) is Professor of Management at Bentley University. She brings practical and academic insights to learning environments in and out of the classroom from her consulting work and practical experience with public and private firms, start-up ventures, government entities, and non-profit organizations. Dr. Adams has served on and chaired boards of companies and non-profit organizations. Her work has been featured in over 40 publications that appear in both academic and industry outlets. Her work focuses on individual and organization development to anticipate and cope with changing environments.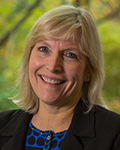 Jill Brown (PhD Strategic Management University of Georgia) is an associate professor of Management at Bentley University. Prior to her position in academe, she worked as a Commercial lender for several financial institutions, including BNY Mellon and First Fidelity Bank in Philadelphia, PA. She is also an executive with a family-owned manufacturing business. Professor Brown's research, teaching, and consulting interests include ethics, corporate social responsibility, corporate governance and strategic leadership facilitation.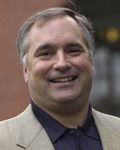 William Starner spent over 25 years in executive management roles including general management, marketing, customer service and human resources. He has extensive international business experience and possesses in-depth knowledge of a variety of industries. Mr. Starner is an Adjunct Professor of Management at Bentley University where he teaches courses in Leadership, Negotiation and Interpersonal Relations in Management.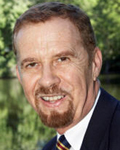 Joseph Weiss is a Professor of Management at Bentley University where he designed and teaches the MBA courses on leadership, business ethics, and organizational theory. He specializes in developing individual and team leadership effectiveness, organizational change, project management, and business ethics. He is an international management consultant with two decades of experience. Dr. Weiss had coached executives from Fortune 500 and 1000 firms across industries and geographies.
Register and Take Charge of Advancing Your Career
Fall 2020 Program Dates
Includes 7 Days of Learning, begins with a two-day session followed by five one-day sessions on alternating weeks from 8:30am – 4:30pm over the course of three months.
Fall 2020 program dates: 
Sept 25,
Oct 8,  
Oct 23,
Nov 6,
Nov 20,
Dec 3 – 4
Program Cost: $4,950
Program fee includes tuition, instructional materials, continental breakfast and lunch.
Register early to receive a 10% discount.
Bentley alumni receive a 15% enrollment discount.
Bentley Refund Policy
Bentley University will grant a full refund for cancellations received at least 30 days before the program start date. A 50% refund will be given for those cancellations made prior to fourteen days of the program start date. No refund will be granted for those cancellations received after that time.
Offer Taking Charge at Your Location Tailored to Your Business
Every day at work I feel that I am drawing from my experience at Bentley, implementing the tools and skills I've gained through the Taking Charge program.
Lender Eligibility & Product Manager, Masshousing
Get More Info
We are happy to answer your questions and provide more details about the program. 
Contact Lisa Dinsmore, Associate Director of Executive Education ldinsmore@bentley.edu 781.891.3458
Please provide the requested information to download the Taking Charge brochure.
Loading...