Parking locations during snowstorms
During the snow season, students may be asked to relocate their cars so snow clearing can occur by the Grounds crew. Please make note of the maps based on where you park. Notifications will be sent out via the Facilities Instagram page Bentleyufacilities.
The Grounds Department
The Grounds Department has the responsibility of maintaining all of the campus landscaping. This includes the maintenance of all the irrigation systems, green spaces, fields landscaped areas, roads and parking lots.
Ryan Gaffey
Director of Facilities Services
781.891.2008
Grounds and Transportation Manager
781.891.2366
Also, part of the Grounds Department is the recycling for the campus. The coordination of the university's goal is to maximize the amount of recyclable material collected to minimize the amount slated for the landfills.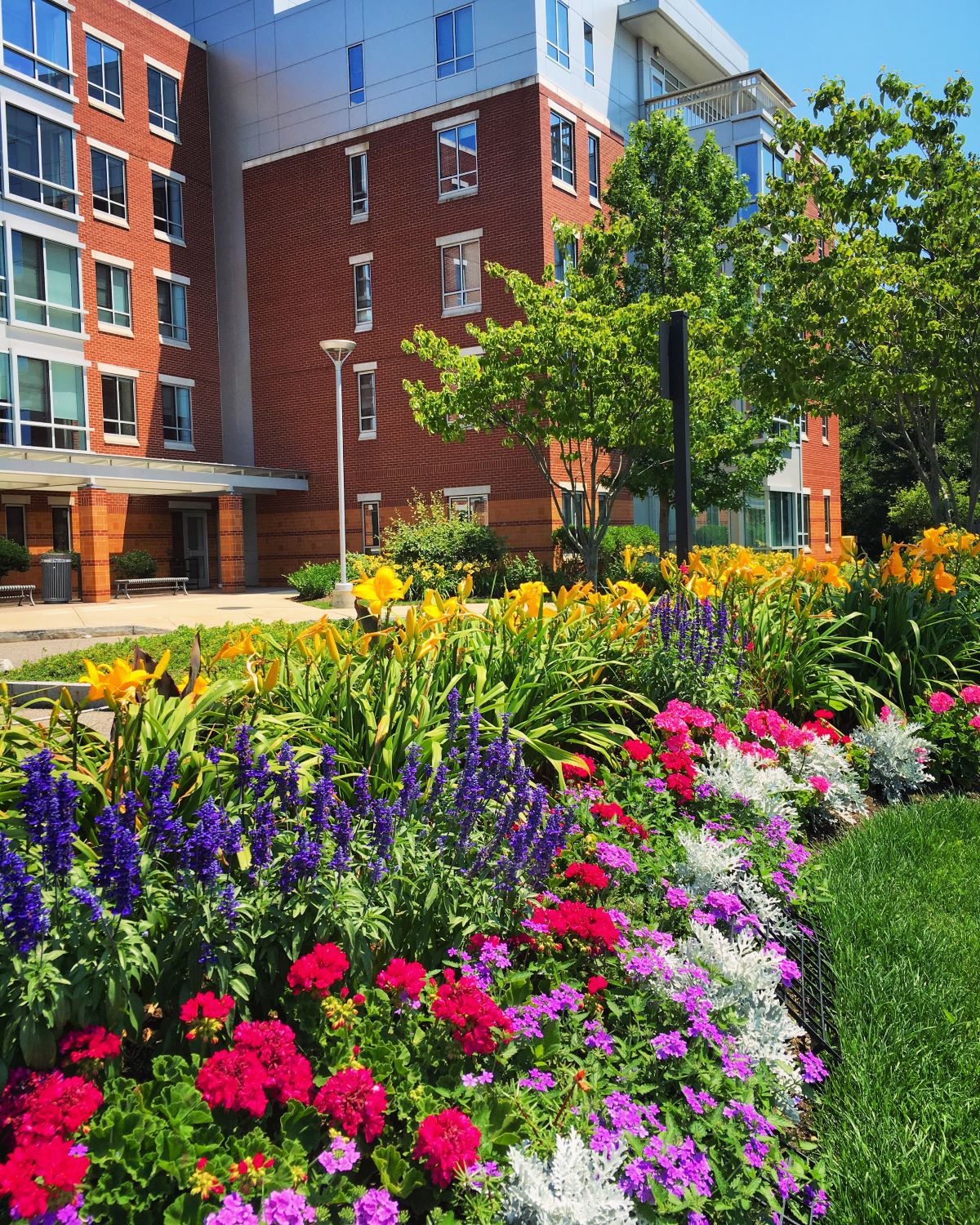 Did you know...
Bentley University's Grounds Department is responsible for the maintenance and upkeep of all University grounds; these include lawns, flower beds, trees, parking lots, athletic fields, sidewalks, access roads, and waste deposits. The Department is comprised of a grounds maintenance workforce that consists of Turf Specialists, Gardeners, Groundskeepers, Movers, and an Auto Mechanic. The workforce is supervised by the Grounds Manager who reports directly to the Director of Facilities Services. The Grounds Manager is responsible for planning, budget oversight and personnel management for all grounds operations. It is a top priority that all operations of the Grounds Department are conducted in the most sustainable manner possible.
All grounds maintenance equipment is owned or leased by Bentley University. The equipment is upheld and maintained by mechanic who report to the Grounds Manager. Major repairs may be performed by vendors from whom the equipment was purchased or leased, or specialized mechanics selected according to State procurement policies.
The Grounds Maintenance Department operates on a Monday through Friday schedule for all twelve months of the year. Services during an approved holiday closing period are generally only available on a weather-related emergency basis. Grounds personnel are also responsible for snow removal on a 24/7 basis.
For more information on what is accepted in Bentley's recycling please visit the managing waste page.