ERG Research Report Request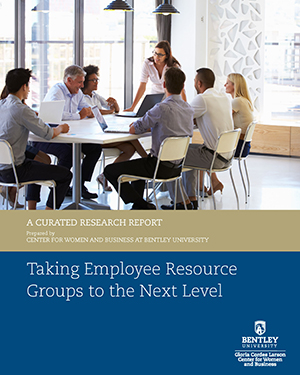 Thank you for your interest in the Gloria Cordes Larson Center for Women and Business (CWB) curated research report Taking Employee Research Groups to the Next Level. Download the full report.
Employee Resource Groups (ERGs) are assuming expanding roles within their organizations. They are broadening their scope beyond the support and development of their own constituencies and aligning their goals with business objectives. Building on a synthesis of recent literature and practical research on ERGs, Taking Employee Research Groups to the Next Level provides and an overview of the trends shaping the evolution of ERGs and offers recommendations that will help you establish and maximize the potential of your ERGs.
Please provide the requested information. After submission, the confirmation page will include the link to download the full PDF report.