Workplace Inclusion Research Report Request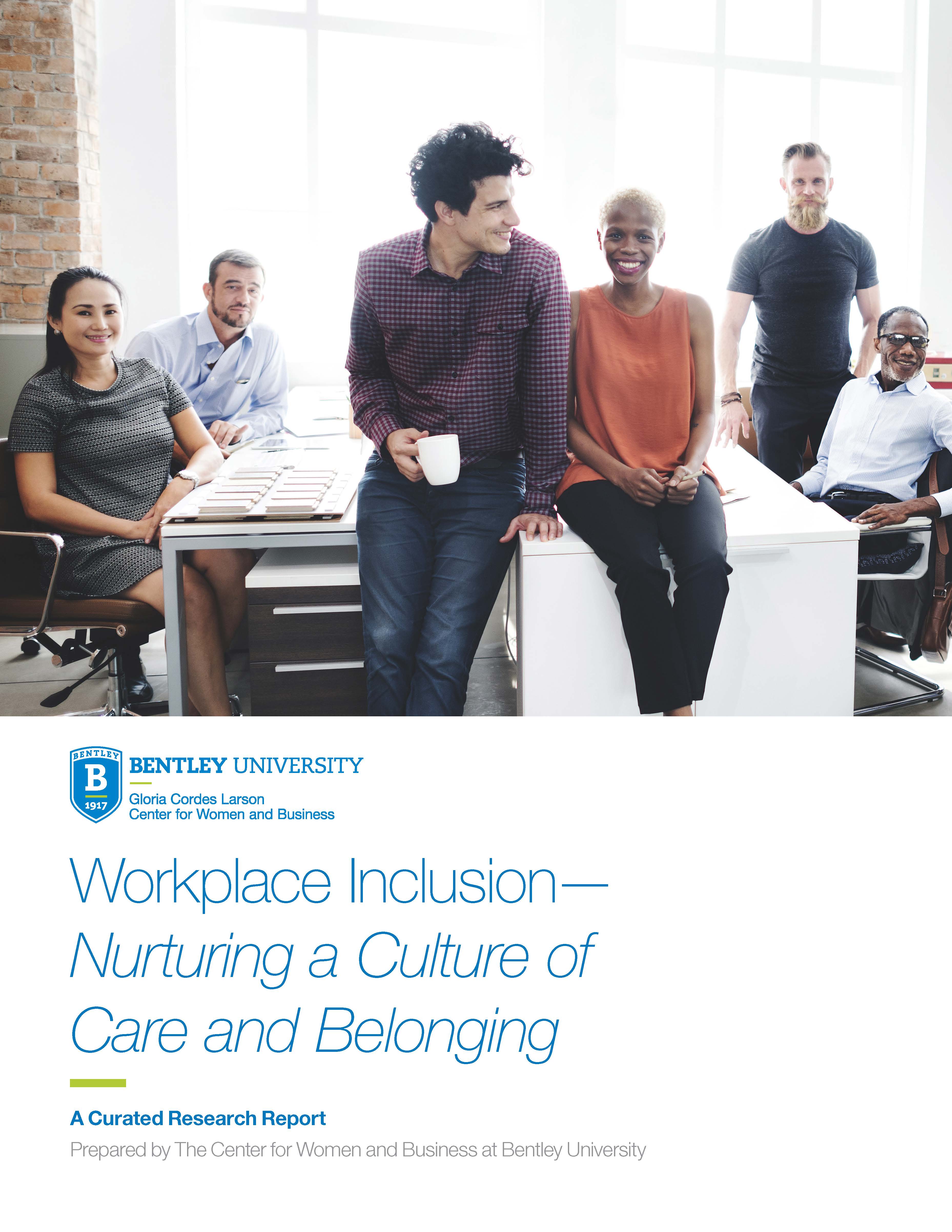 Thank you for your interest in the Gloria Cordes Larson Center for Women and Business (CWB) curated research report Workplace Inclusion - Nurturing a Culture of Care and Belonging!  Download the full report.
The new CWB curated research report examines the critical importance of workplace culture and the imperative to nurture inclusion, care, and belonging. We examine the experiences of women and underrepresented groups, the impact of intersectionality, and the link between employee well-being and a sense of belonging. The report looks at the role of inclusive leaders and offers specific strategies individuals and managers can use to create a positive culture within their organizations. We include timely sections on the impact of racial injustice, the pandemic, and remote work, and also provide a framework for positive culture change.
Please provide the requested information. After submission, the confirmation page will include the link to download the full PDF report.