Total Rewards at Bentley
Bentley offers a "Total Rewards" package designed to retain, recognize and reward our employees. Our Total Rewards approach to employment includes fair and competitive compensation, comprehensive benefits, career development and opportunities, generous paid time off, flexibility and work-life balance, and a wide array of resources and facilities.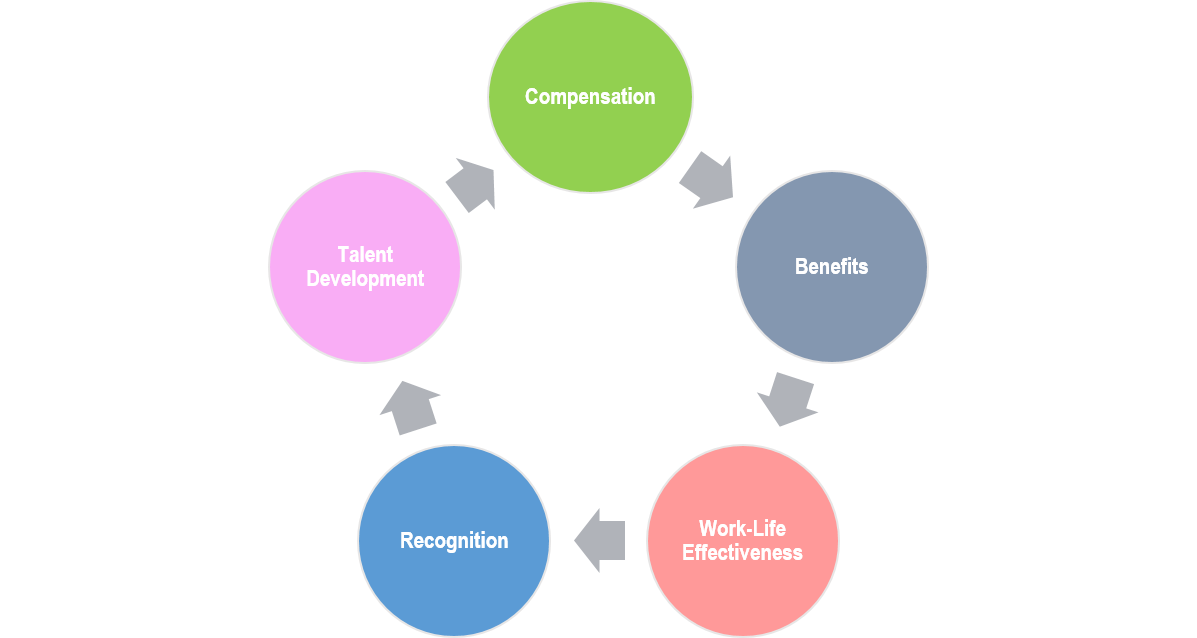 Compensation
Bentley pays competitive salaries using relevant market medians as guidelines. On a regular basis, we review salary data from surveys of higher education and general industry to ensure that our salaries remain competitive in relation to relevant markets. Individual salaries will depend on merit-based factors such as job performance, knowledge, skills and experience, as well as the strategic needs of the university. Any annual salary increase or annual bonus award will be based on individual results and recognize and reward high performance.
Bentley's Compensation Philosophy for Staff provides guidelines for how the University administers its compensation program for employees.
On-the-Spot Rewards Program
Employees expect—and deserve—to be recognized for their extra efforts. The On-the-Spot Rewards Program provides "in the moment" recognition for excellent performance and valuable contributions outside of the merit program.  By providing a Spot Bonus or Gift Card reward, managers have the opportunity to provide a meaningful "thank you" and connect the reward to the contribution and/or performance being recognized.  Eligibility and program details are provided in the Policy.
Go to: Employee Benefits