Climate Action
The American College and University Presidents' Climate Commitment
Bentley University signed the American College and University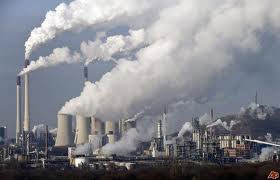 Presidents' Carbon Commitment (ACUPCC) in 2008 acknowledging that global warming is taking place on an unprecedented scale and the scientific consensus is that contemporary climate change is caused in large part by human activity. Since that signature Bentley has been tracking and actively working to reduce its carbon footprint. The ACUPCC was renamed the Campus Carbon Commitment in 2018 and is administered by the nonprofit Second Nature.
Bentley has been tracking its carbon footprint annually to verify progress against its baseline goal. Please visit the Second Nature website to view Bentley's emissions data.
What is a Carbon Footprint?
"Carbon footprint" is another term for greenhouse gas inventory, which is the total amount of greenhouse gases produced to support human activities. To learn more about Greenhouse gas emissions visit the EPA website here.