Water Conservation
The Office of Sustainability and Facilities Management are working together to increase water efficiency by installing low-flow bathroom fixtures across campus. Most of our water conservation efforts are focused in sustainable building and renovation. To see more click here. 
For tips on how you can conserve water, check out this link. 
Drink Tap, Not Bottled
Touchless Water Bottle Filling Stations
There are over 40 water bottle filling stations on campus to help you fill up your reusable water bottle! Our  touch-free fountains have a sensor which can detect the presence of a bottle and can quickly fill your bottle with filtered, cold water. So keep an eye out and try one out for yourself.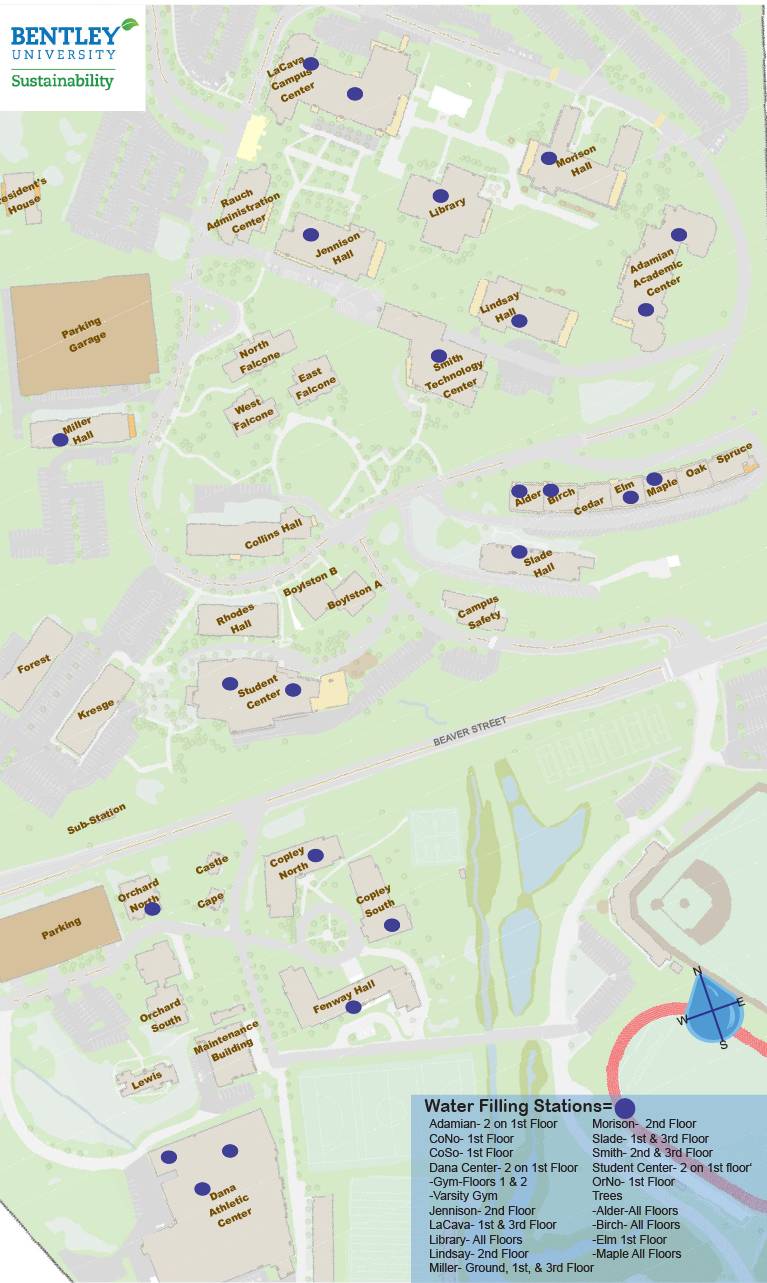 Check out our Water Bottle Filling Stations Map here.

Bottle-Less Water Coolers and Britas
Throughout campus there are numerous water fountains which provide cold, fresh drinking water. If you don't feel comfortable with tap water, consider investing in a Brita Water Filter. They are inexpensive and easy to store in a fridge of any size.
 The Truth About Tap
Outsmart the bottled water scam! 
Approximately 25% to 40 % of all bottled water is just tap water, bottled and sold to you at a higher price.  [Source: All About Water: allaboutwater.org]
If you want to know more about where Waltham's water comes from click here