Electric Vehicle Charging Stations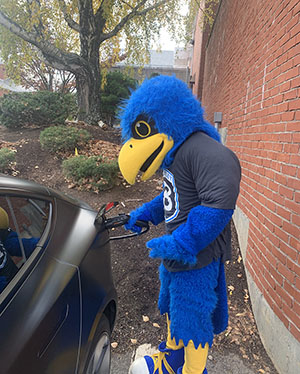 There are three Chargepoint electric vehicle charging stations installed across campus, two on College Drive behind the LaCava Center and one in the lot directly adjacent to the Bentley Arena located on Beaver Street. Each station has capacity for two cars to charge at one time. The parking spaces at these locations are marked with green paint and an electric vehicle symbol. The arena station is reserved for the Bentley community only. We ask that you do not park in the designated EV spaces if you are not actively charging a car.
Visit the ChargePoint website to sign up for EV charging.
Bentley charges drivers Bentley base electricity rate for the electricity used to charge the vehicle. Please check the Chargepoint website for the current rate. Be careful -- the price will automatically jump to $5 per hour after the four-hour charging period.
Thinking about switching to an electric vehicle? Use the US Department of Energy's Vehicle Cost Calculator to find out how much you can save!
​​​​​​​Join or Start a Carpool/Vanpool
Bentley provides seven strategically located carpool parking spots throughout campus which can be utilized by commuters who carpool. To park in these spots, please visit the Card Office in the Police Building with your carpool buddy, Bentley IDs and vehicle registrations to receive a hangtag for use when you carpool.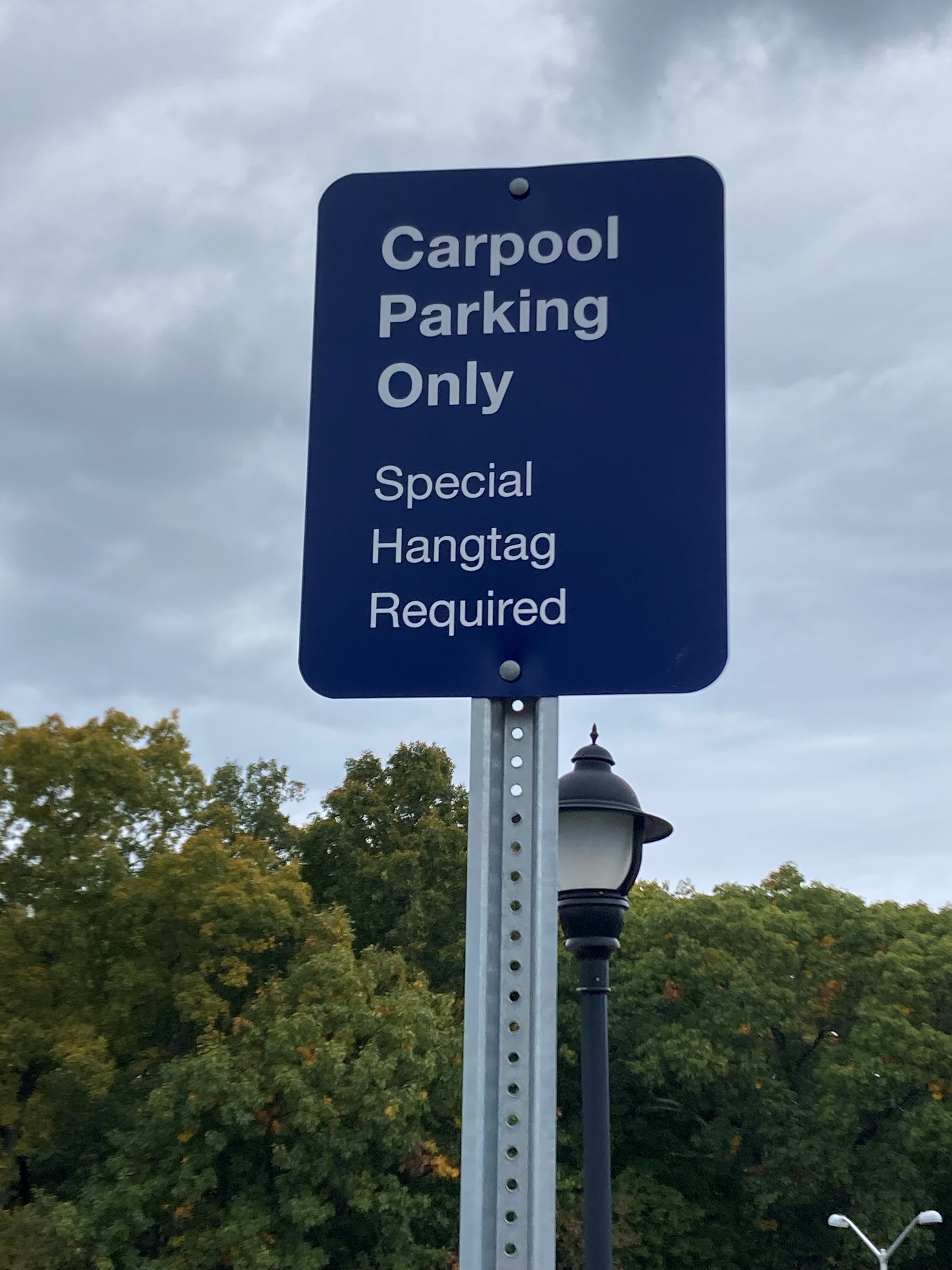 The carpooling spots are located in:
Parking lot 3 -- In the corner closest to the Rauch Administration Center
Parking Lot 5 – Just north of LaCava Center
Parking lot 17 -- Behind the Kresge Hall near the Student Center
Parking lot 1E -- Student Commuter Lot (2 spots)
Parking lot 9 -- Near Morison Hall and the Adamian Academic Center (2 spots)
Bay State Commute is a free service that provides a tool for Bentley faculty, staff and students to find carpooling buddies. Bay State Commute members can earn points for each trip recorded to redeem for rewards such as coupons for local attractions and retailers. The site also calculates the money saved and carbon impact of alternative commuting decisions.
Shuttle Information
The Bentley Shuttle system provides options for on campus travel and connections to Belmont, Waverley Square and Harvard Square in Cambridge. In Harvard Square riders have access to the MBTA red line which connects to Downtown Boston. Click here for more information.
Public Transportation 
Commuter Rail
A commuter rail stop on the Fitchburg Line is located approximately one mile from Bentley on Moody Street. This commuter rail line runs from Fitchburg to Boston's North Station. For more information and train schedules visit MBTA Fitchburg Line.
Bus Stop 
An MBTA bus stop is located on Beaver Street. Bus number 554 stops on Beaver Street (between Forest Street and College Drive) and connects the Bentley campus to Newton Corner where riders can connect to the MBTA 504 "Copley Express" bus to downtown Boston.