You can choose to live in a space with other students who share your interests and passions. Your housing community will engage in additional programs, studies and opportunities with the support of a faculty or staff partner. Each community is also connected to a partner office or organization on campus.
First-year students who choose Defined Communities also move-in a day early to participate in a leadership retreat. You'll start building a supportive community at Bentley right away.
Defined Communities for First-Year Students
Arts Community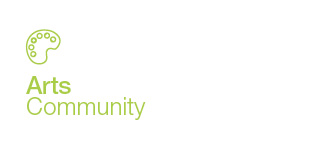 The Arts Community is for students who want to explore their creative side and connect with like-minded people.
Location: Miller Hall
Community Partner: Dr. David Szymanski, Associate Professor, Natural and Applied Sciences
Blueprint Community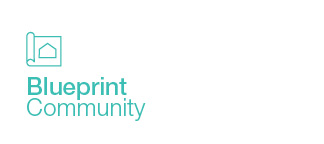 Blueprint challenges first-year students to develop into leaders on campus. Residents get to explore their career, leadership and engagement goals by connecting their academic work with hands-on experiences in their community.
Location: Slade Hall
Community Partner: Stephanie Cohen, Program Coordinator; Office of the Dean of Student Affairs
Brave: The Social Justice Community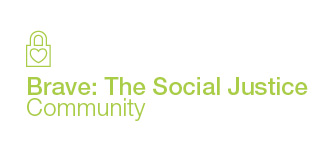 Brave is for students who are interested in meaningful, intentional and open discussions about identities and societal issues. With guidance from faculty and staff, they learn about race, religion, sexual identity, socio-economic status, gender and gender identity.
This community is designed to be a "brave space" for students to challenge themselves and engage in thought-provoking topics and viewpoints.
Location: Miller Hall
Community Partners: Kiana Pierre-Louis, J.D., Lecturer, Law, Taxation, and Financial Planning; The Office of Diversity and Inclusion
Herstory: Women Leaders of Today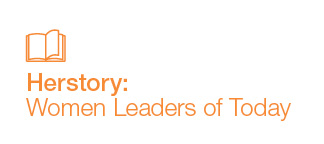 Herstory provides a space for women who are passionate about gender issues. Through programming, conferences, and other opportunities, Herstory residents are empowered to take their place in the business world.
Location: Miller Hall
Community Partner: Center for Women and Business
Honors First-Year Experience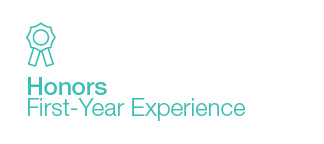 First-year Honors Program students can choose to live together to make strong friendships and lean on one another for academic support. The Honors lounge houses also has its own printer, TV, gaming system and spaces to relax and study.  
Location: Slade Hall
Community Partners: The Honors Program and Academic Support Services
Thrive Community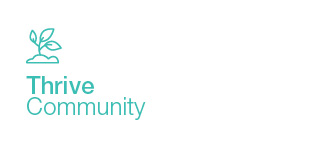 The Thrive Community is devoted to exploring five distinct areas of holistic wellness: Career, Social, Financial, Physical and Community. Residents will evaluate their well-being and take actions to become healthier individuals.
Bentley's racquetball court and a fitness studio are located in Slade Hall, so Thrive residents have easy access to workout facilities.
Location: Slade Hall
Community Partner: Center for Wellness and Health Promotion
Defined Communities for Returning Students
Emerging Leaders Community
This Community is available to rising sophomores who want to become more effective and engaged student leaders. Following a leadership development plan, residents develop their leadership identity, learn essential leadership skills, network with campus leaders, and participate in programming opportunities.
Location: Fenway Suites
Community Collaborations: Student Programs and Engagement
Global Living Community - Not available for the 2020-2021 academic year
The Global Living Community (GLC) provides an intercultural living and learning experience for students who are passionate about global citizenship and exploration. Residents will have unique opportunities to engage with students from different cultures and backgrounds and to share and explore their own cultures.
Note: Students applying for this community should expect to host at least one exchange student each semester.
Location: Orchard North
Honors Upper-class Experience
This community is for upper-class residential honors students who want to maintain a close relationship with the Honors Program. Space is dedicated for programming, study opportunities, and to connect with other upper-class community members. Residents will also mentor students in the first-year Honors community.
Location: Falcone North
Service-Learning Community - Not available for the 2020-2021 academic year
Rising sophomores may apply for the Service-Learning Community. It's designed for students who are interested in social justice issues. The community participates in intentional programming and classes to serve their local, national and global communities.
Prior involvement with the Service-Learning and Civic Engagement Center is not required. There is an academic expectations for students in this community:
Service-Learning Community residents must enroll in SL 299 – Service Learning, Diversity and Leadership. This course explores the role of individuals and society in working toward the collective good. Issues of power, privilege, socio-historical context, and political economy will serve as foundational lines of analysis throughout the course.

This is a full academic year assignment (1.5 credits per semester). 

The class is held Wednesday evenings at 5 p.m. Registration directions are issued upon  acceptance into the community.

Students planning to study abroad during the fall or spring semester are not eligible to apply.  
Location: Kresge Hall
Community Partner: Service-Learning and Civic Engagement Center